Back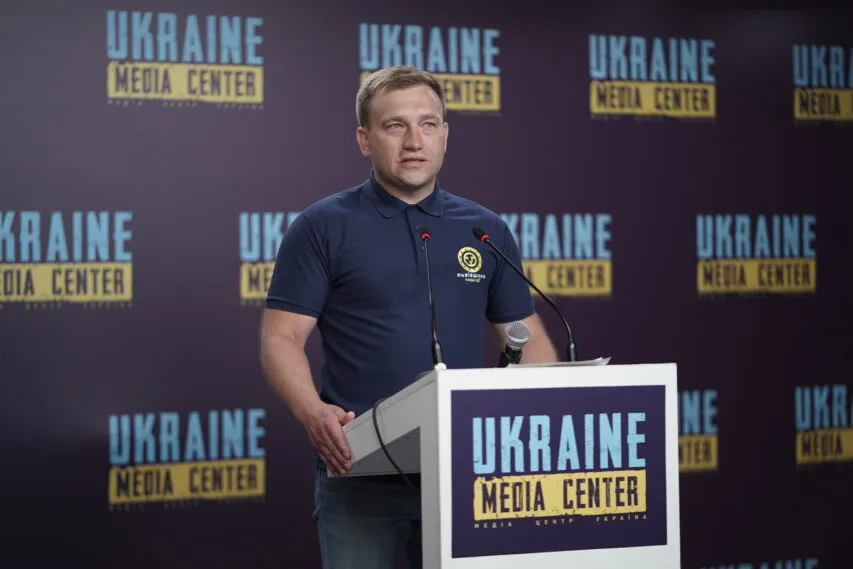 Роман Хім'як, начальник управління молоді та спорту Львівської обласної військової адміністрації у Медіацентрі Україна, 12 липня
July 12, 2022, 14:18
"Lviv Oblast Prepares for Resuming Professional Sports Competitions," Head of Youth and Sports Department of Lviv Oblast Military Administration
Ukraine must tell the world about itself, and sports are a good tool for this. Thus, Lviv Oblast is preparing to resume professional sports competitions. Roman Khimyak, Head of Youth and Sports Department at Lviv Oblast Military Administration, told this during his briefing at Media Center Ukraine.
"There are opportunities for sports that have always been popular in Lviv Oblast. Fortunately, thanks to Ukraine's Armed Forces, none of our sports facilities was destroyed, like those in Kharkiv, Melitopol, or Mariupol. All these facilities are in sound condition, and we are planning such projects to be implemented. First, we will start small, but later we'll move toward larger projects," Roman Khimyak indicated.
According to him, many sports facilities have been built in Lviv Oblast lately. They include Skif, a track-and-field facility of Lviv State Physical Culture University, where European tournaments can be held.
"Or take, for example, Arena Lviv and Ukraina stadiums, where Ukrainian Premier League games can be hosted. Thus, we – the team of the military administration, the municipalities, and the business community – are always ready, depending on the overall security situation. Moreover, the business community is open and supports the initiatives. So, we are ready," Roman Khimyak stated.
It was reported that Vadym Gutzeit, Ukraine's Youth and Sports Minister, wrote on his Facebook that the UPL's new season would start on August 23. Games will be held within Ukraine behind closed doors subject to the authorization by local military administrations in compliance with all safety rules.
Read more: https://mediacenter.org.ua/news