Back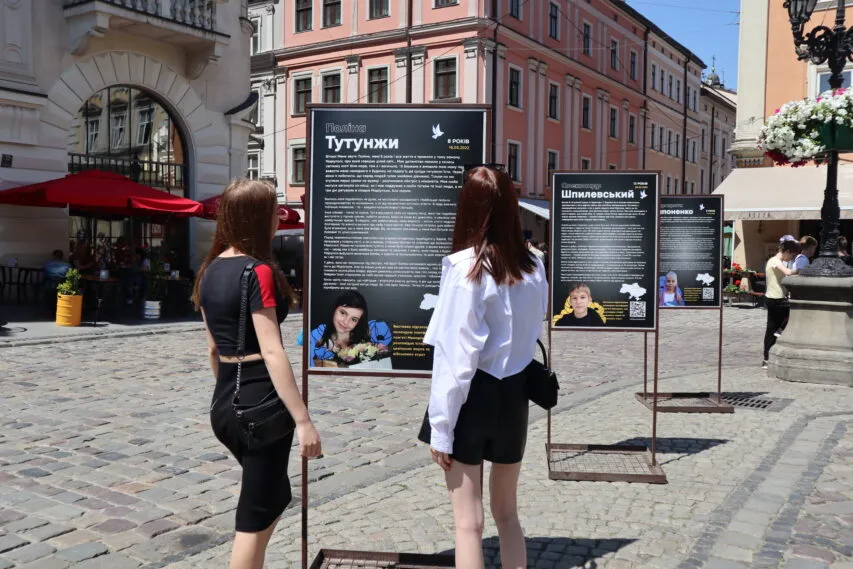 June 1, 2023, 17:17
Lviv commemorated the children killed by the russians
The exhibition "Lost Childhood" tells the stories of 13 children who died during the war. The Memorial Memory Platform, together with the parents of the victims, organised it. The event was held with the media support of the Media Center Ukraine-Lviv.
"The purpose of the exhibition is to honour the memory of all the children who died, to support their parents and relatives. Show that they are not alone in their pain. Also, by documenting the stories of war victims, we hope to collect the necessary material to help bring the perpetrators to justice," said Yulia Lozynska, editor of the Memorial Memory Platform.
The Memorial has collected over three thousand stories of people who died in the war. Of these, 160 are children's biographies. The enemy shells Ukraine every day. After a nighttime missile attack on Kyiv on 1 June, among the dead are children.
📍Media Center is located at 20 Ruska Street and functions as a co-working space from 10:00 AM to 6:00 PM.
Contact phone:
+38 067 652 91 97
Read more: https://mediacenter.org.ua/news