Back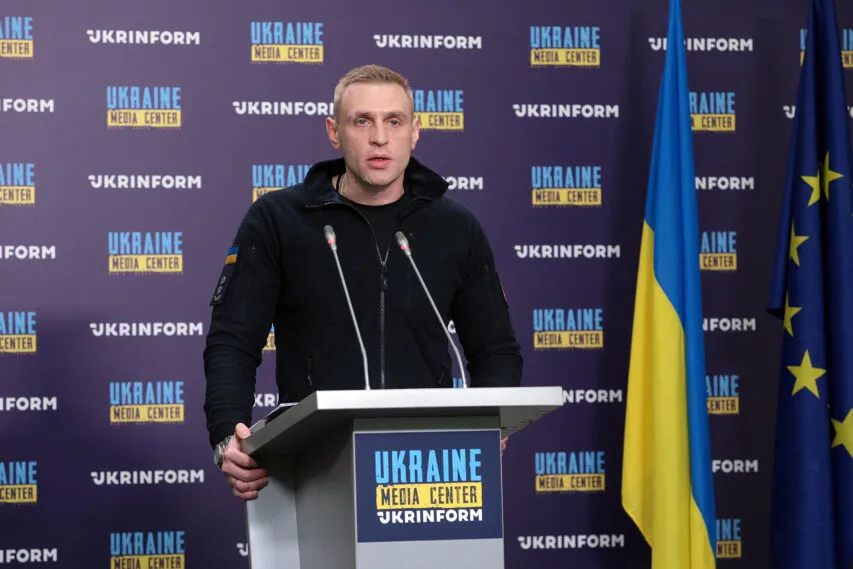 Roman Rudak, Deputy Director of Department for Emergency Prevention at the State Emergency Service of Ukraine, Media Center Ukraine — Ukrinform
December 29, 2022, 20:12
Locate the Christmas Tree at Least Half a Meter Away from Heating Devices, and Never Extinguish the Artificial Tree with Water in Case of Fire — the State Emergency Service
During the briefing at Media Center Ukraine — Ukrinform, Roman Rudak, Deputy Director of Department for Emergency Prevention at the State Emergency Service of Ukraine, reminded the most important rules and regulations to be observed when installing the Christmas tree in homes.
"An artificial Christmas tree is more susceptible to fire, a live one is more resistant at first, while it is moist, but over time it dries up and also carries a great danger. It is strictly forbidden to decorate the Christmas tree with gauze, cotton wool, with everything that can quickly catch fire, as well as candles. The Christmas tree should not interfere with the escape routes from any room. The Christmas tree must be located at least half a meter away from heating devices, televisions, tape recorders, heat radiators. Garlands must be certified. Pay attention to the integrity of the garland: it must be not damaged and without any tears. During its operation, pay attention to flickering — this is one of the short circuit signs," Roman Rudak explained.
The expert spoke about the actions in case there is fire on the Christmas tree.
"Do turn off the garland from the outlet as quickly as possible and try to stop the fire yourself, if it does not harm your health. Never extinguish fire on an artificial Christmas tree with water, cover it with a thick cloth. It is best to have a fire extinguisher in the room. You can extinguish a live Christmas tree with thick cloth, or pour it with water, cover with sand. If you realize that you can not extinguish the fire on your own, do immediately call rescuers at 101," Roman Rudak advised.
Read more: https://mediacenter.org.ua/news