Back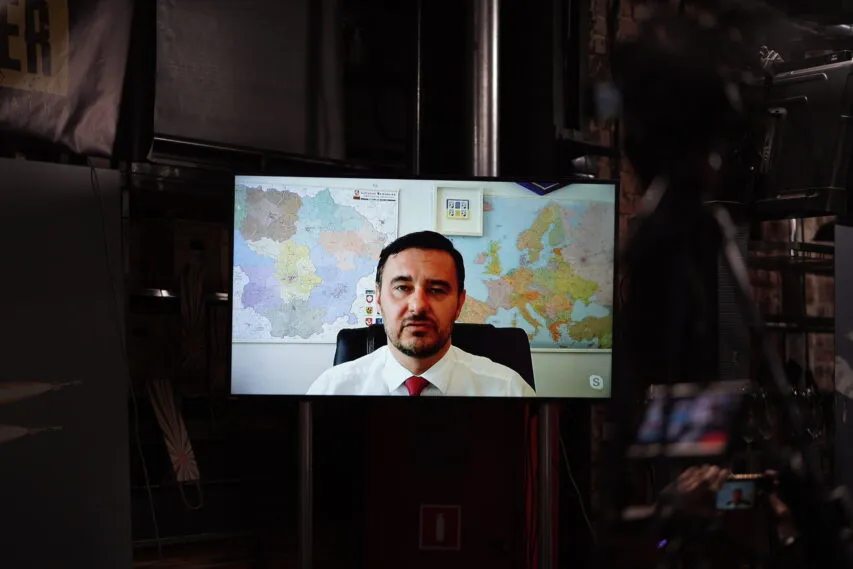 Петро Бешта, Надзвичайний і Повноважний посол України в Литовській Республіці у Медіацентрі Україна, 23 червня, 2022
June 23, 2022, 13:00
"Lithuania is the champion in support of Ukraine's European and Euro-Atlantic Integration," Ambassador of Ukraine to Lithuania
Lithuania systematically supports Ukraine's application for EU membership. It was the first European country to sign a declaration in support of Ukraine's aspirations. This statement was made by Petro Beshta, Ambassador Extraordinary and Plenipotentiary of Ukraine to the Republic of Lithuania during a briefing at Media Center Ukraine.
According to him, Lithuania is still actively lobbying for the support of Ukraine's integration into the EU and is trying to speed up this process.
"Lithuania is the champion in support of Ukraine's European and Euro-Atlantic integration. In particular, yesterday the presidents (of these countries) had a conversation in the run-up to the EU summit, at which they "synchronized their watches" and once again talked about the steps that Ukraine must take to ensure a positive result. We believe in it," — Petro Beshta said.
Read more: https://mediacenter.org.ua/news