Back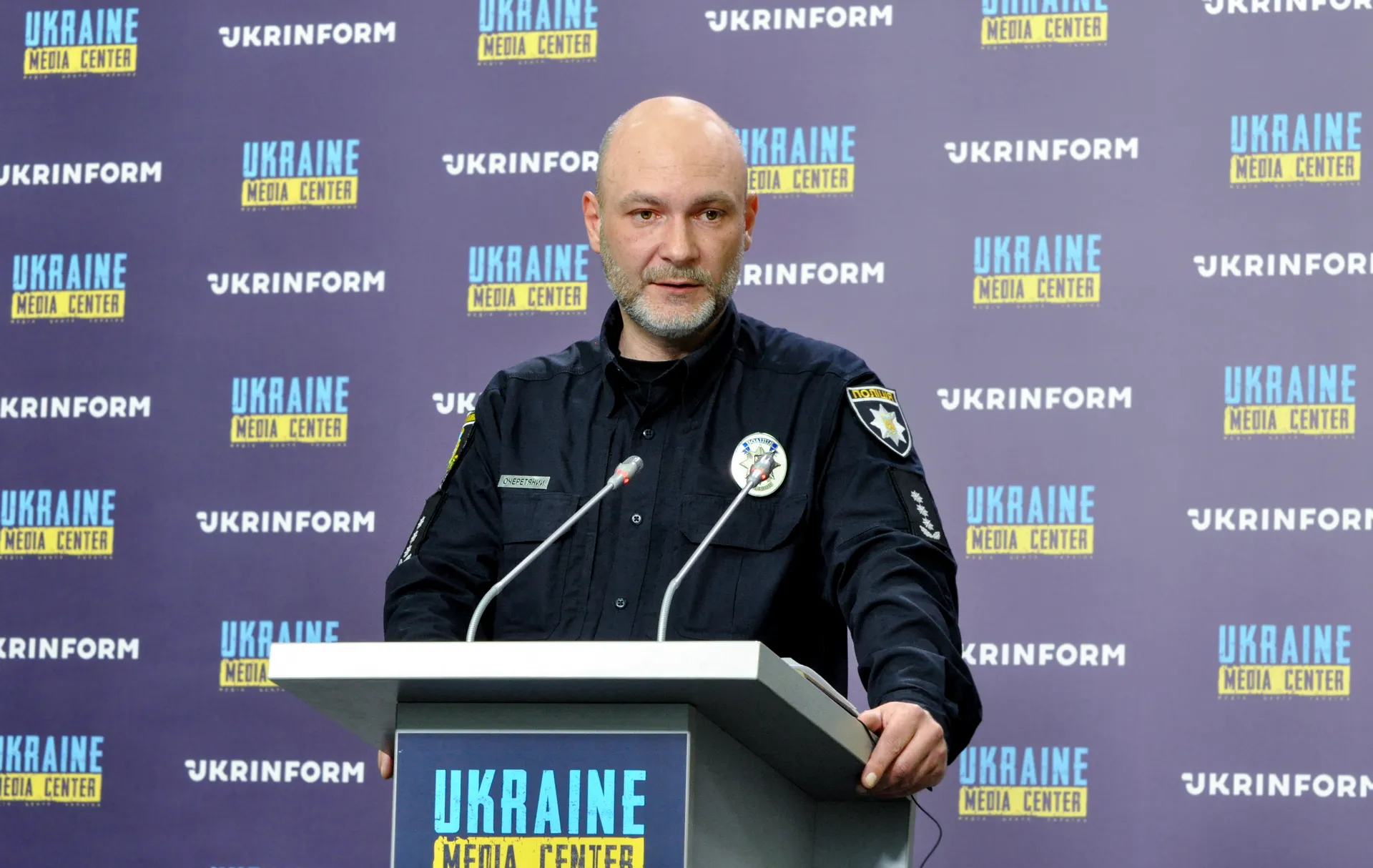 May 2, 2022, 16:22
Kyiv region police identified 101 suspected looters and 42 suspected collaborators
Deputy Head of Kyiv Region Police Maksym Ocheretianyi said during a briefing at Ukraine Media Center – Ukrinform that the Kyiv region police was conducting daily operational activities to record the state of destruction of buildings and detect criminal and administrative offenses. So far, the almost pre-war level of patrol police operation and the calls' response speed has been restored.
«Police representatives from other oblasts also worked in the Kyiv region. Thanks to the work of each police officer, we visited more than 90,000 houses, 2,500 of which were destroyed, and another 8,500 were severely damaged. We also worked with people who came to these areas,» – he said.
Maksym Ocheretianyi added that law enforcement officers had identified 101 persons on suspicion of looting, as well as 42 citizens on suspicion of collaborating with the enemy.
He stressed that law enforcement officers had seized 46 firearms and 3,098 rounds of ammunition.
«Thanks to joint teams of the SES and the police, more than 3,000 explosive devices were seized and defused. Explosives technicians work around the clock. However, we cannot guarantee the full safety of citizens yet. People continue to find ammunition. Almost every day we record the detonation of mines planted on the roads,» – he said.
The Deputy Head of Kyiv Region Police said that the residents of Kyiv region were still constantly hearing explosions – those were explosive technicians detonating mines: «Please treat this with understanding, there are no other ways to defuse the ammunition.»
Read more: https://mediacenter.org.ua/news