Back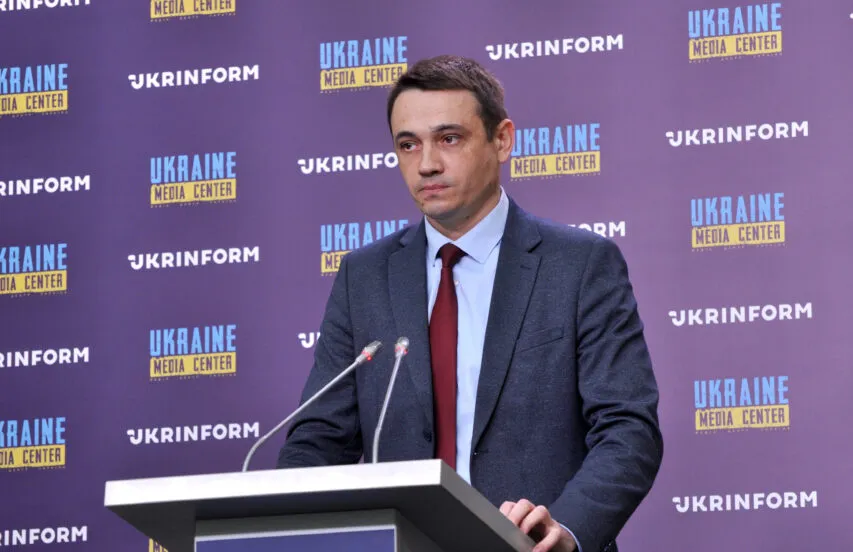 Юрій Пойта, Медіацентр Україна - Укрінформ, 23 червня
June 23, 2022, 13:02
"Kazakhstan Did Not Distance Itself from russia Despite Tokayev's Statements; It Can Become a "Grey Area" for the kremlin to Circumvent Sanctions," Center for Army Conversion and Disarmament Studies
Kassym Tokayev made some statements that have been perceived as positive for Ukraine; according to some opinions, Kazakhstan was distancing from russia. There is not only this narrow context but also the broader geopolitical and geoeconomic context. However, Ukrainian experts consider this to be a manipulation, for Kazakhstan is too dependent on russia in a number of areas.
Yurii Poita, Head of the Asia and Pacific Section of the Center for Army Conversion and Disarmament Studies, stated this at his briefing at Media Center Ukraine — Ukrinform.
"First of all, it should be borne in mind that Kazakhstan has a closed political regime. It means that all public information is restricted and thoroughly checked. Therefore, it is not that easy to analyze this country. We also need to understand that Kazakhstan depends on russia in many areas, with russia accounting for 23% of its trade and 30% of Kazakhstani transit. The kremlin can turn off this country from the joint transit facilities anytime. Thus, russia is very important to Kazakhstan. According to the current figures, Ukraine is 30 times less significant for Kazakhstan than russia. We cannot see any indications of Kazakhstan's distancing from russia; the situation is opposite, and the partnership is only becoming deeper," he emphasized.
The defense industry is a separate area of cooperation between russia and Kazakhstan. All Kazakhstan's military aircraft and vehicles are either russian or soviet platforms. The repairs and the personnel training are organized via russia. The russian TV channels operate in Kazakhstan freely, developing pro-russian attitudes in society. It is difficult to say at the moment which trends prevail.
"The government in Kazakhstan refocused substantially after the January protests. At the moment, all people close to the first President are removed from all important sectors. It means that the political dependence on russia became way stronger, and the multi-vector policies pursued earlier are tapering down. The orientation is toward russia. We cannot see any genuine steps to weaken the collaboration between Kazakhstan and russia. According to serious estimates, Kazakhstan can become a grey area to help russia circumvent sanctions. Officially, the government denies it, but there is evidence to the contrary. The relocation of russian companies that have been sanctioned are now relocated to Kazakhstan," the expert emphasized.
So, Kazakhstan is not Ukraine's friend, but it is not an enemy either. The country will try to maintain good relations with Ukraine and the EU, but there are no indications of its disavowing russia.
"With his statements, Tokayev is trying to show the European community that he is independent of russia and that cooperation and trade with him are possible. His other goal was to improve his image in the society, win the forthcoming election, and demonstrate his independence on putin to forestall protest rallies in the country," Yurii Poita highlighted.
It is unlikely that the armed forces of Kazakhstan, Uzbekistan, and Armenia will be engaged in the war against Ukraine and that their equipment will come close to our borders. However, their military assistance to russia, such as the equipment repairs, is still a serious consideration. In addition, russia considered deploying Collective Security Treaty Organization's forces outside the national territories.
Read more: https://mediacenter.org.ua/news