Back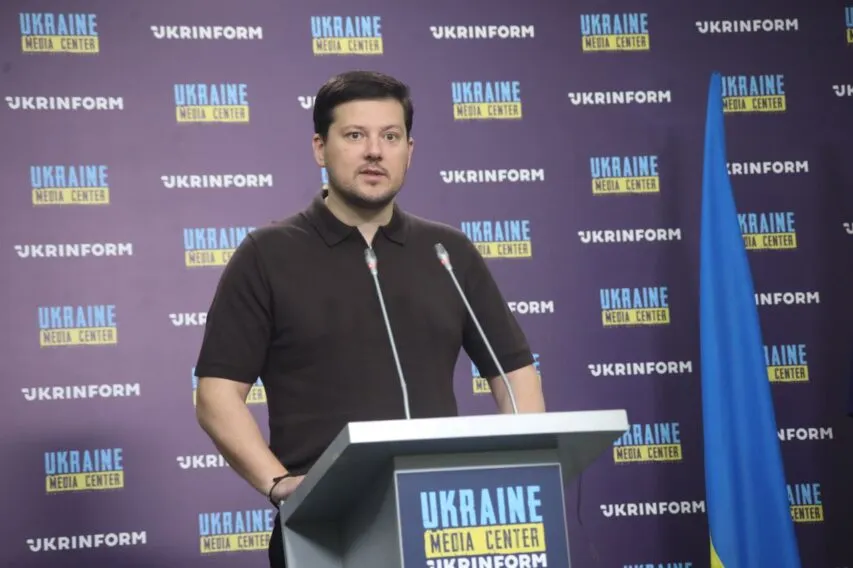 July 10, 2023, 15:59
July and August will be the time for negotiations – Denys Marchuk on the work of the grain deal
Throughout the work of the Grain Initiative, Russia has constantly posed never-ending obstacles, and now it continues to do so. Currently, the attention and activities of the relevant ministries of Ukraine, including the President of Ukraine during his international trip, are aimed, among other things, at establishing work regarding the Black Sea Grain Initiative maintenance.
Denys Marchuk, Deputy Chairman of the Ukrainian Agrarian Council, emphasized this during a briefing at the Media Center Ukraine – Ukrinform.
"De facto, the grain export corridor is suspended. Since the end of June, ships have been blocked from registering and entering the territory of Ukraine from the Bosphorus. That is, during these days, those ships that were in the ports of the Big Odesa metropolitan area were still allowed to continue cargo loading operations that were already underway, and de facto, nothing is happening today. Although de jure, the UN-brokered deal is extended until July 18, 2023," he emphasized.
However, Denys Marchuk suggested that an active phase of the grain export deal signed in Istanbul extended should not be expected immediately after July 18, as July and August will be the time for negotiations.
"Why is this so? Because we know from the Turkish president's statement that he would like to hold personal talks with the president of the aggressor country, Putin. The personal talks are to take place in Turkey in August, so the date has not yet been determined. Therefore, we ourselves understand that in July and August, there will be no cargo loading from the territory of the Big Odesa ports," he said.
In addition, Denys Marchuk expressed hope that despite Russia's position, the grain export deal is to remain in place.
"We hope that even if they do not reach an agreement, the crucial accord granting safe passage for Ukrainian grain to be exported via Black Sea ports will still operate. We had such precedents in November 2022, when, despite Russia's withdrawal, the ships were still moving within the framework of the signed agreements between Ukraine, Turkey, and the UN. In fact, there are assurances from the Turkish side that this will also happen, despite the position of the aggressor country," he added.
As a reminder, in May this year, the grain deal was extended for two months – until July 18, 2023.
Read more: https://mediacenter.org.ua/news