Back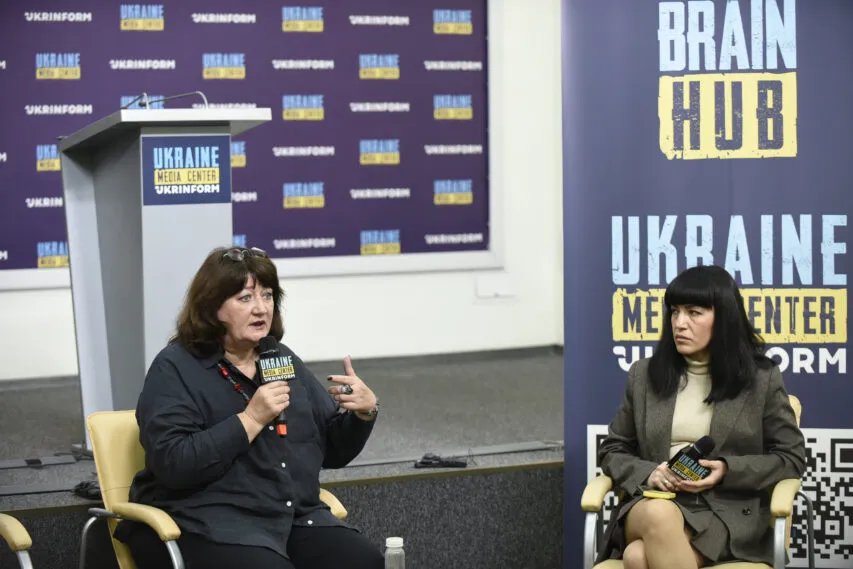 October 23, 2023, 14:18
It's necessary to develop a special educational concept for the temporarily occupied territories residents – Valentina Potapova
This year, a record low compared to previous years, 86 applicants from the temporarily occupied Crimea and Sevastopol were enrolled at Ukrainian higher institutions facing a number of challenges that pose a threat to their expulsion. That is why today it is necessary to develop a new educational concept adapted for residents of the temporarily Russian-occupied territories, which will determine the specifics of their involvement in the educational process in Ukraine.
It was emphasized by Valentina Potapova, Head of the Direction of National Advocacy Department at the Almenda NGO, during a discussion at the BrainHub, the country's main discussion platform, at the Media Center Ukraine – Ukrinform.
She explained that, in particular, students from Crimea face challenges such as having no Ukrainian passport, or individual tax number, as well as the requirement to register for military service, and the requirement to show up at higher education institutions within three months to undergo offline training.
Difficulties and threats that lead to failing to meet these requirements may result in such students being subject to expulsion from higher education institutions. "To prevent this, a special educational concept for residents of the occupied areas should be developed," explains Valentina Potapova.
"Together with other civil society organizations, such as Crimea SOS, which is now also working very hard on these issues, we propose that a distinct educational concept should be developed for residents from the temporarily occupied territories, which will determine the specifics and involvement of such citizens in Ukrainian education. It is impossible to adapt the one that has been in place throughout the country to current conditions that have been established in a completely different way in the occupied areas. And this is not just a question of Crimea, it's is also a great issue of the new Russian-occupied territories that have been under Russian control for two years," she emphasized.
It's worth noting that during the education institution entry process, more than 150 applications from residents of the temporarily occupied Crimea seeking to get Ukrainian education were issued to Almenda. The activists held meetings and had conversations with future applicants to disseminate information directly in Crimea and then helped them communicate with the universities. However, according to the results of the 2023 admission campaign, only 86 Crimeans became students. That's the lowest rate since 2015 (2016 – 153, 2017 – 204, 2018 – 254, 2019 – 264, 2020 – 397, 2021 – 337, 2022 -137).
BrainHub is the country's main discussion platform created by Media Center Ukraine – Ukrinform. It brings together experts from the state and civil society sectors. BrainHub hosts intellectual discussions around the issues of the post-war reconstruction of Ukraine. It's the birthplace of the best ideas that will become the foundation for the road map of Ukraine's reconstruction in all sectors: economy, infrastructure, education, agriculture, security, digital, etc.
Read more: https://mediacenter.org.ua/news