Back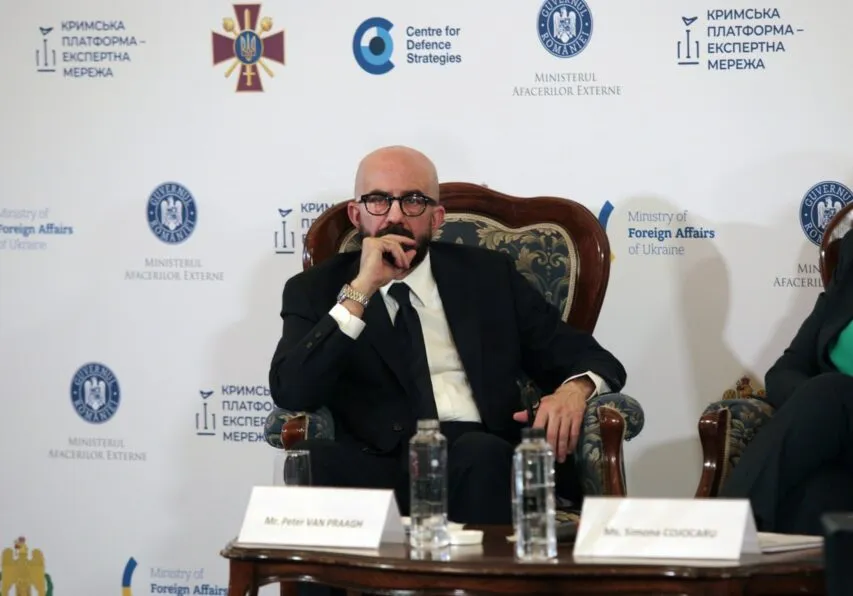 Peter Van Praagh, President of the Halifax International Security Forum
April 13, 2023, 14:47
It is not russia's aggression but Ukraine's sacrifice that united the world community — President of Halifax International Security Forum
Peter Van Praagh, President of the Halifax International Security Forum made this statement during the panel discussion "Lessons learned: full-scale invasion of the russian federation in Ukraine, its multidimensional impact and lessons for the democratic world," which takes place within the framework of the Black Sea Security Conference.
"The Black sea region is in a much stronger position today than on February 24, 2022. The world and the region are stronger because russia is weaker. It's not russian aggression that united us. It's Ukrainian sacrifice, Ukrainians who fight. Ukraine has saved not only themselves but all of us," he said.
According to the expert, every Ukrainian is a hero because they stand for the fundamental truth.
"Aggression against a sovereign state and crimes against humanity in the heart of Europe in the 21st century are unacceptable. putin needs to fail, and Ukraine needs to reclaim all of its territory including all of Crimea," said Peter Van Praagh.
The President of the Halifax International Security Forum pointed out that the security of Europe is impossible without the security of Ukraine, and there is still a lot of work to be done on this path.
#CrimeaPlatform
#BlackSeaSecurityConference
Read more: https://mediacenter.org.ua/news