Back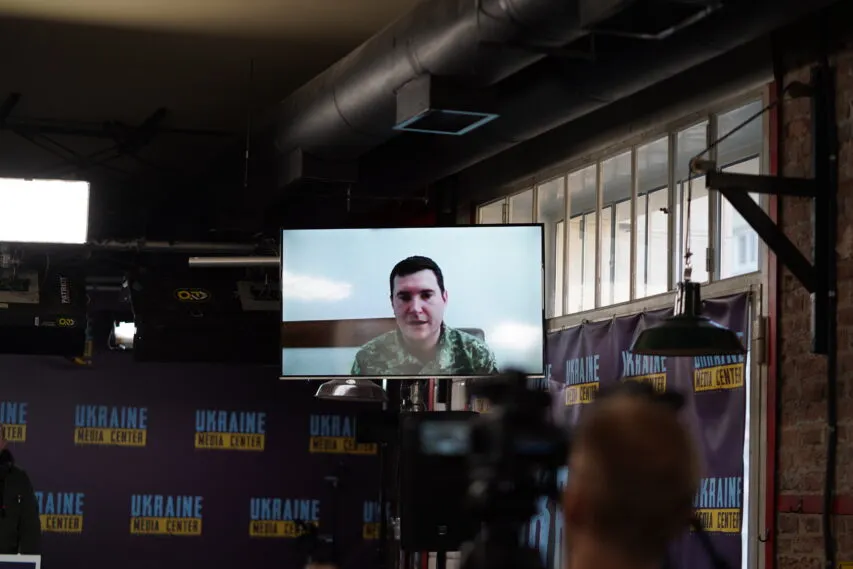 March 28, 2022, 13:38
«It is impossible to destroy Ukraine's telecommunication networks with "one shot"» –Head of the State Service of Special Communication and Information Protection of Ukraine
Telecommunications is one of the most modern sectors of the Ukrainian economy. Over the past few years, network operators have made efforts to ensure that communications in Ukraine stay operational in all conditions. Yurii Shchyhol, Head of the State Service of Special Communication and Information Protection of Ukraine, said this during a briefing at Ukraine Media Center.
According to him, the state has almost never interfered with the development of the telecommunications services market. Therefore, sometimes only the owner companies know the location of networks. This prevents information from leaking to the enemy.
«It is impossible to destroy Ukrainian telecommunications networks with one shot,» Mr. Shchyhol said.
At the same time, several cities are now left without mobile communication. As of March 27, these are the temporarily occupied cities of Berdyansk and Melitopol. According to Yurii Shchyhol, leaving Ukrainian cities without access to information is one of the most important goals of the enemy.
Ukraine Media Center. Follow the news via the links below:
Website: mediacenter.org.ua
Twitter: https://twitter.com/CenterUkraine
Facebook: https://www.facebook.com/UkraineMediaCenter/
YouTube: https://bit.ly/3whbxSm
Telegram: https://t.me/lvivmediacenter