Back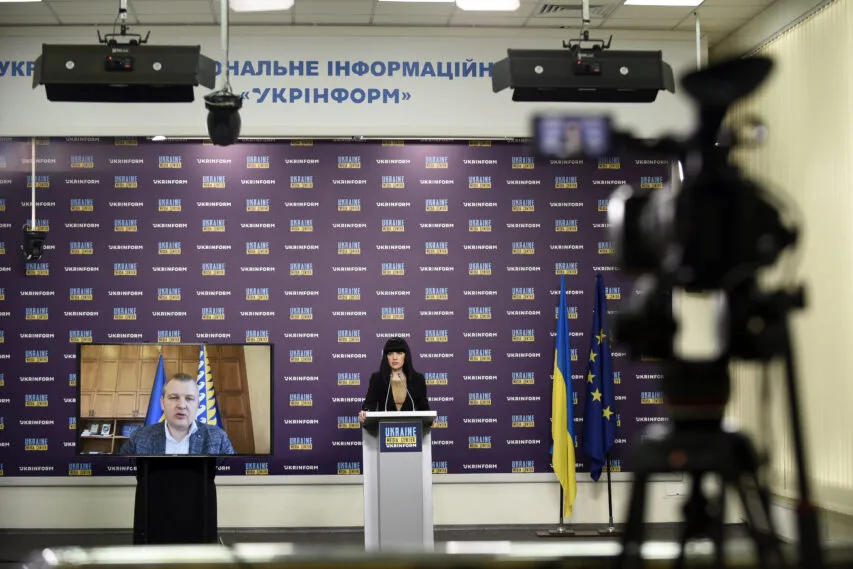 Mykola Lukashuk, Head of Dnipropetrovsk Oblast Council, Media Center Ukraine – Ukrinform
April 24, 2023, 16:30
It is currently impossible to carry out reconstruction work in Nikopol, Dnipropetrovsk region at this stage – Mykola Lukashuk
In the Dnipropetrovsk region, the Nikopol district, part of Kryvyi Rih, and part of Synelnykove districts suffered the most from russian aggression. However, it is currently impossible to conduct restoration work, notably in Nikopol.
Mykola Lukashuk, Head of Dnipropetrovsk Oblast Council, made the relevant announcement during a briefing at Media Center Ukraine – Ukrinform.
He noted that particularly Nikopol district is shelled almost every day, or attacks are carried out on civilian communities with the UAVs use.
"It is virtually impossible to undertake reconstruction work in Nikopol. Because the distance to Enerhodar or the other side of the river is sometimes 4 to 20 kilometers through the reservoir, this means that it is a zone of destruction for any construction equipment placed and workers those restoring the housing stock," he explained.
Read more: https://mediacenter.org.ua/news