Back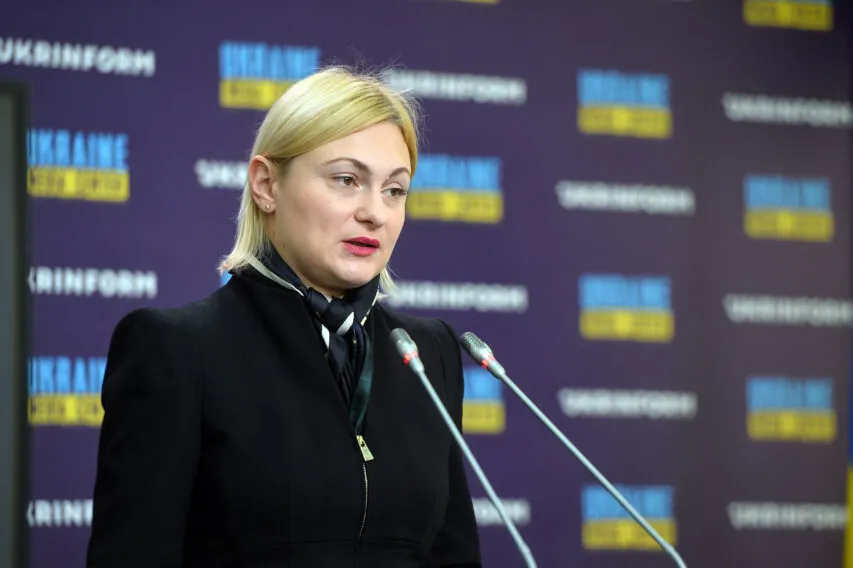 Yevheniya Kravchuk, Deputy Head of the Committee on Humanitarian and Information Policy, Deputy Head of the Servant of the People Parliamentary Party, Member of the Ukrainian delegation to the OSCE PA, Member of PACE Delegation, Media Center Ukraine — Ukrinform
October 17, 2022, 15:32
International tribunal for russia's crimes will complement the International Criminal Court's operation — Verkhovna Rada of Ukraine
The Verkhovna Rada explained why the international tribunal is being established and how it will work. Yevheniya Kravchuk, Deputy Head of the Committee on Humanitarian and Information Policy, Deputy Head of the Servant of the People Parliamentary Party, Member of the Ukrainian delegation to the OSCE PA, Member of PACE Delegation, made this statement in the Media Center Ukraine — Ukrinform.
"International Tribunal for russia's crimes will complement the International Criminal Court's operation. The difference between the tribunal and the ICC is that the ICC considers war crimes, crimes against humanity and genocide of Ukrainians. Now we have more and more evidence that the aggressor is committing genocide. But it is also important that russia's military and political leadership is also accused. Those who started the aggression crime," she said.
Accordingly, those who gave orders will appear before the tribunal, and those who performed them — before the ICC.
"Talking about perpetrators of crimes in Bucha, they will be tried by the ICC, the tribunal will deal with those who gave orders," she said.
The People's Deputy added that it is Europe that should play a key role in establishing such a tribunal.
"In practice, this tribunal can be established in two ways: either via an agreement between individual countries, or an international treaty under the auspices of some organization — the UN General Assembly, the Council of Europe, etc.," Yevheniya Kravchuk added.
The body of evidence for the tribunal is quite extensive and obvious. Also, in parallel, works on the compensation mechanism, where the aggressor must also pay for its crimes financially, are underway.
Read more: https://mediacenter.org.ua/news