Back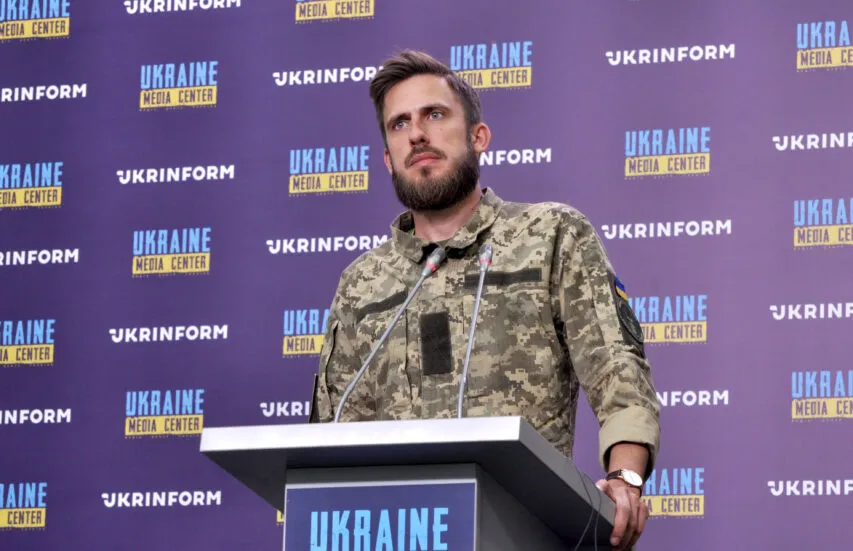 Дамьєн Магру, Медіацентр Україна - Укрінформ, 21 червня
June 21, 2022, 14:09
International Legion for Defense calls on international community to provide weapons to Ukraine
This statement was made by Damien Magrou, Spokesperson for the International Legion for the Defense of Ukraine at Media Center Ukraine — Ukrinform.
He reminded foreign governments that Ukraine needs more heavy weaponry to efficiently defend itself: "Up until the artillery power in Donbas is brought into balance, I will continue to bring it up every time, because that is the only way we will manage to bring this war to a close."
Damien Magrou said that the role of the legion, as part of the Ukrainian Armed Forces, includes military tasks as well as participation in evacuation operations, which are an important mission for the members of the legion. "We are here to defend Ukraine and help the Ukrainian people, and some of these functions are less military and more of a civilian character," — he said.
Damien Magrou stressed that every legionnaire who comes to liberate Ukraine from the russian invasion is aware of all the risks posed by the war. Therefore, no one believes in russian propaganda. Foreign volunteers continue to arrive in Ukraine.
Read more: https://mediacenter.org.ua/news