Back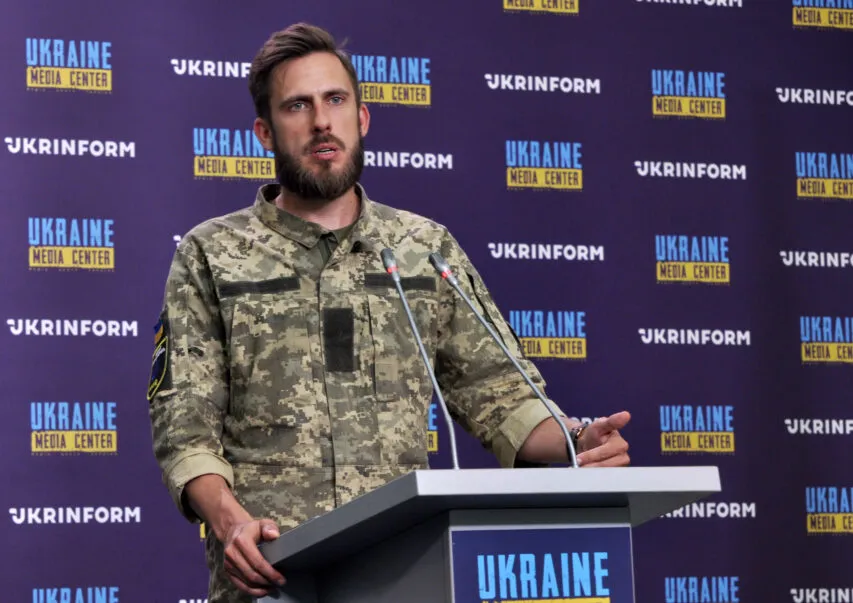 Дамьєн Магру, Медіацентр Україна - Укрінформ, 21 червня
June 21, 2022, 14:09
International Legion are not mercenaries, but part of Armed Forces of Ukraine, they must be subject to international law
This statement was made by Damien Magrou, Spokesperson for the International Legion for the Defense of Ukraine at Media Center Ukraine — Ukrinform.
"Whatever fighters' status was (when they were taken captive), they are entitled to treatment as prisoners of war under the Geneva Convention. It's important to remind russia of its obligation under the Geneva Convention to give access to the prisoners of war to be visited by the International Committee of the Red Cross. I realize this might be somewhat useless and redundant but once again I would call on the russian authorities to respect their obligations," — he said.
According to the Spokesperson of the Legion, russian high-ranking officials talk about foreigners who are fighting for Ukraine and become captives, but ignore the Geneva Conventions: "lavrov and peskov need to check their humanitarian law (knowledge). According to the Geneva Convention we are not mercenaries, we are a part of the Ukrainian Armed Forces… What Mr. peskov was saying this morning is a gross misrepresentation of international law."
Damien Magrou stressed that russia greatly overestimates the losses in the International Legion for the Defense of Ukraine.
"The russian disinformation machine has once again gone into a creative overdrive, those statistics are pure fantasy. I'll quote one number from those tables. Apparently according to the russian ministry of defense 214 Americans would have been killed since February 24 (in Ukraine). Those statistics are pure fantasy. We once again have to deal with a classic case of russian disinformation." — he said.
Read more: https://mediacenter.org.ua/news