Back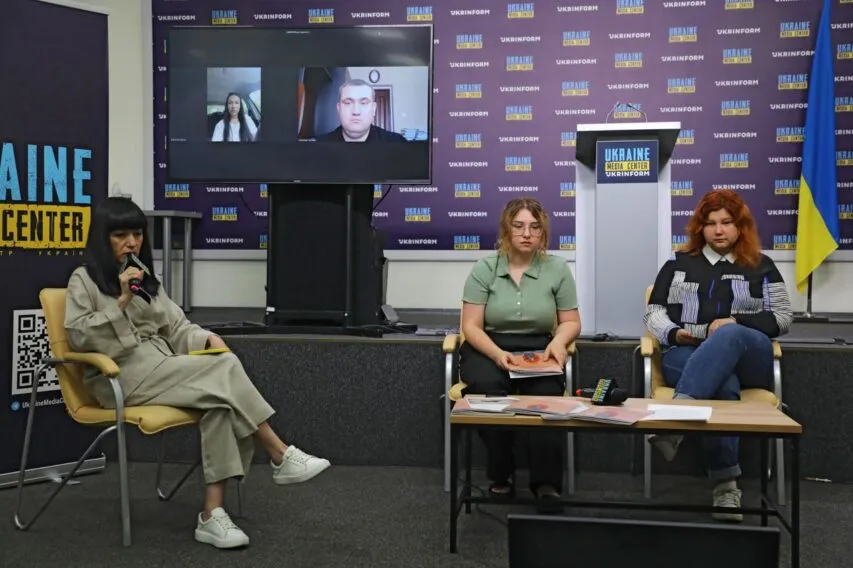 July 13, 2023, 14:57
Indictment against four russians involved in brutal treatment of civilian population in Kherson sent to court
After the de-occupation of Kherson and getting physical access to the crime scene in the building of the temporary detention center No. 1, law enforcement agencies took a number of measures to establish those involved in torture of the civilian population by representatives of the aggressor country.
Thus, their work yielded results, and the prosecutors sent an indictment to the court against the russian commander and three of his subordinates involved in the organization and cruel treatment of the civilian population.
Oleksandr Holubtsov, Prosecutor of the Kherson Regional Prosecutor's Office, said this during an event at BrainHub, the main discussion platform of the country.
"We are talking about the Deputy Head of the russian National Guard Department in Rostov region, a police colonel and three more servicemen of the russian federation. They are accused of cruel treatment of the civilian population and other violations of the laws and customs of war. It was established that they had been in Kherson since March 2022. According to the instructions of the russian commander, his subordinates detained and subjected to torture people with an active pro-Ukrainian position, volunteers, veterans of the ATO (Anti-Terrorist Operation – Ed.), relatives of Ukrainian law enforcement officers, etc.," he said.
According to Oleksandr Holubtsov, at the moment the work is already being carried out in regards to a number of people. Among whom, he noted, are the so-called defectors, traitors who decided to work for the enemy and carried out criminal orders.
"In addition, as of today, the details of six people who went over to the side of the enemy and cooperated with them have been established. Of them, 4 are former police officers. Information about their involvement in torture is being verified," he added.
As reported, during the occupation of Kherson, representatives of the russian federation illegally detained about 30 women in the premises of the temporary detention center No. 1 of the Main Directorate of the National Police in the region.
Human rights defenders of ZMINA Human Rights Center collected testimonies of victims and witnesses. In particular, 10 in-depth interviews were conducted. Thus, the experts of the organization managed to establish what the conditions of stay in the temporary dentition center were, record cases of torture and inhumane treatment, including threats of sexual violence.
BrainHub is the country's main discussion platform created by the Media Center Ukraine – Ukrinform. It brings together experts from the state and civil society sectors. BrainHub hosts intellectual discussions around the issues of the post-war reconstruction of Ukraine. It's the birthplace of the best ideas that will become the foundation for the road map of Ukraine's reconstruction in all sectors: economy, infrastructure, education, agriculture, security, digital, etc.
Read more: https://mediacenter.org.ua/news