Back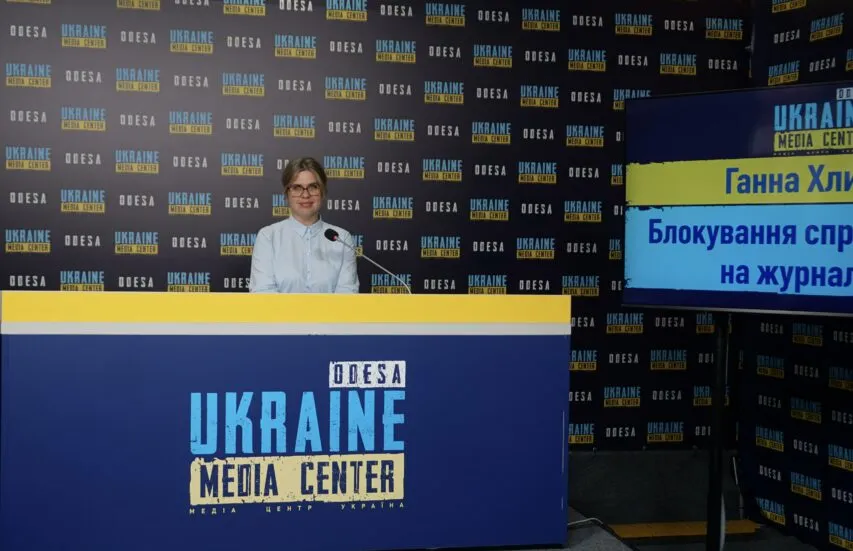 November 2, 2023, 18:27
In Odesa region, journalists report inaction of police and prosecutors in attack case
In the city of Chornomorsk in Odesa Oblast, the city authorities and the National Police are blocking the case of an attack on journalists.
This was stated by Hanna Khlystun, head of the Chornomorsk Community News Agency, at a briefing at the Ukraine-Odesa Media Center.
Back in March 2022, journalists of the news agency investigated the supply of cars to the Armed Forces of Ukraine and discovered facts when a car was ordered but never delivered to the front. They asked the mayor's office where the car had gone.
"The mayor's office told us that they were aware of the situation and that the car was being repaired at the water utility. After that, Vasyl Guliaev's assistant, Oleh Polishchuk, made an appointment for us to meet with people with machine guns who started shouting at us not to interfere in their business. After that, we were beaten, I received a closed head injury, and my cameraman was beaten by eight people in balaclavas," said Hanna Khlystun.
After the beating, the journalist and cameraman Valentyn Tkachuk filed a complaint with the National Police and appealed to the prosecutor's office, but the situation was frozen. The department opened a case under Article 125 of the Criminal Code of Ukraine, "Light bodily harm." After the court ruling, the police reclassified the case under Article 171, "Obstruction of the legitimate professional activities of journalists," but the case, according to the journalists, was again "put on hold."
Hanna Khlystun appeals to law enforcement and the journalistic community to help spread the word about the attack on journalists and the arbitrariness in the Odesa region in the city of Chornomorsk.
Read more: https://mediacenter.org.ua/news