Back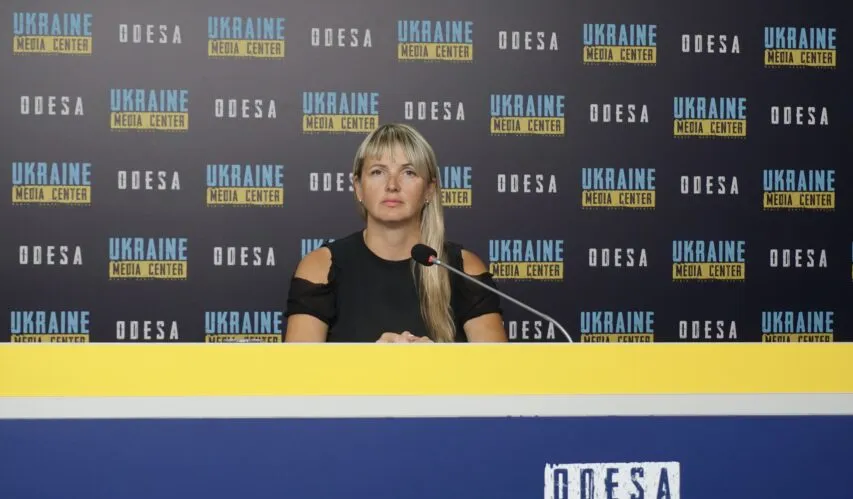 Photo by Media Centre Ukraine – Odesa: Iryna Shatokhina - Director of the Department of Ecology and Natural Resources of the Odesa Regional State Administration
August 30, 2023, 14:53
In Odesa Oblast, 128 nature reserves covering an area of about 167,000 hectares have been created and are operating
Iryna Shatokhina, Director of the Department of Ecology and Natural Resources, spoke about the state of the nature reserve fund in Odesa Oblast at a briefing at the Media Centre Ukraine – Odesa.
Out of 128 objects of the nature reserve fund in the region, 19 are of national and 109 are of local importance. The reserve fund accounts for almost 5% of the total area of the region. The Law of Ukraine "On the Basic Principles (Strategy) of the State Environmental Policy of Ukraine for the Period up to 2030" provides for an increase in the area of land under the nature reserve fund to 12.5% of the total territory of Ukraine.
The biggest achievement in terms of increasing the area of the nature reserve fund in Odesa region is the creation of the Kuyalnytskyi National Nature Park with an area of 10,800 hectares in 2022 and the expansion of the Dniester Plains protected area by 757 hectares in Bilhorod-Dnistrovskyi district. This allowed us to expand the network of nature reserves in the region by almost 12,000 hectares. However, the development of Kuyalnyk is hampered by the absence of a reserve director. According to Iryna Shatokhina, this issue is being addressed by the Ministry of Environmental Protection and Natural Resources of Ukraine and should be resolved in the near future.
It should be noted that in 2023, the Ministry of Ecology and Natural Resources, together with scientists, is working to create new protected areas. These are the Budzhatski Steppes National Nature Park, Chyhrynska Balka, Kugurluy Lake, Slopes to Lunga and Kolo glei landscape reserves. The creation of these protected areas will expand the network of territories and objects of the region's nature reserve fund by approximately 24,000 hectares.
The director added that local governments do not always support initiatives to create new nature reserves, and sometimes try to appropriate territories for themselves. For example, in 2020, the Tatarbunary District Council approved a project to double the area of the village of Prymorske. The expansion included state-owned land located on the territory of the Tuzly Estuaries National Nature Park. The park's management filed a lawsuit and only won in March 2023. However, according to Shatokhina, the clear boundaries of the Tuzly Estuaries have not yet been established, and the necessary measurements of the territory are ongoing.
Read more: https://mediacenter.org.ua/news