Back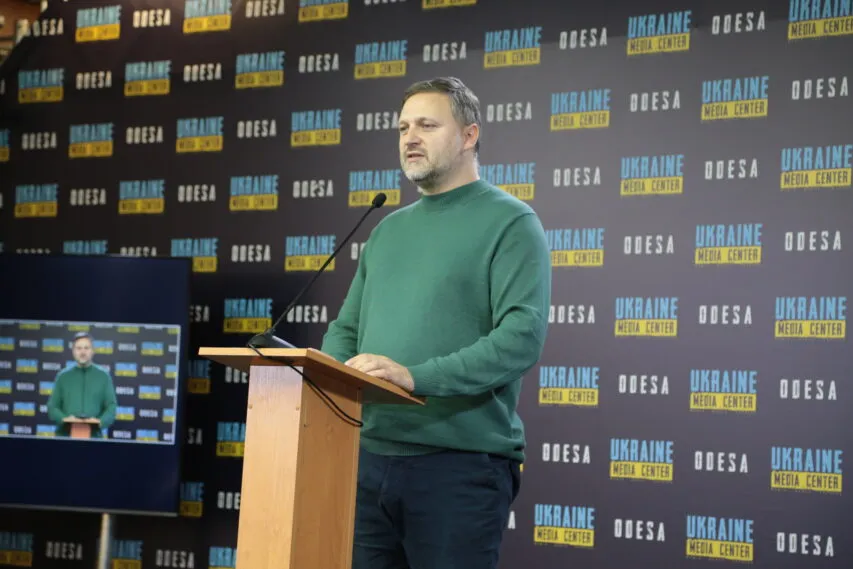 Photo by Media Center Ukraine — Odesa: Oleksii Chornyi, Head of the Coordination Humanitarian Headquarters of the Odesa Oblast
November 4, 2022, 17:53
In October, the humanitarian headquarters of the Odesa region provided assistance to more than 80k displaced persons
It was announced by Oleksii Chornyi, the head of the Coordination Humanitarian Headquarters in the Odesa region, at the Media Center Ukraine-Odesa briefing. According to Oleksii, there is a downward trend of international aid coming to the headquarters.
As a part of preparations for the winter period, the headquarters collects information about the needs of people in the rural communities. "There is a need for warm clothes, food, hygiene items, furniture, etc. We passed the information on to our humanitarian partners. But they replied they would not be able to meet our needs the way we want them to," Chernyi said.
Also, taking into account the fact that the enemy can hit civilian infrastructure objects, the headquarters has an idea to purchase about 50 mobile generators. It will support the affected towns or villages until the damages be repaired.
For more information +380500895830
Email: [email protected]
Find us here:
Website: https://mediacenter.org.ua/
Twitter: https://twitter.com/CenterUkraine
Facebook: https://www.facebook.com/UkraineMediaCenter
YouTube: https://www.youtube.com/channel/UCakUdCyDNCdzfosJN2fAWpw
Telegram: https://t.me/mcu_odesa
Read more: https://mediacenter.org.ua/news