Back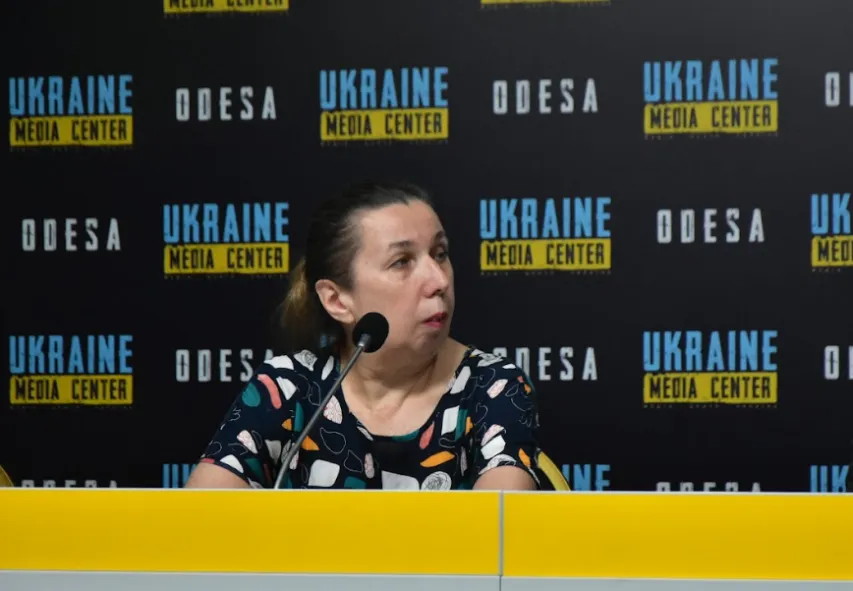 Photo by Media Center Ukraine – Odesa: Lilia Shtekel, head of the literary and drama department of the Odesa Yuriy Olesha theatre for young audience
June 15, 2023, 16:28
In July, the Odesa theatre of young spectators will present the stage play "Jalapita"
The theater's staff is also working on staging the play "Rag Doll". Lilia Shtekel, head of the literary and drama department of the Odesa theatre of young spectators named Yuri Olesha, told this at a briefing at the Media Center Ukraine – Odesa.
She said that since the beginning of the full-scale invasion, the theatre has staged two performances.
"In the fall, we performed "Polianna", a play about the joy that can be found at any moment of your life. And in winter, an art therapy performance called "Lullaby" based on Ukrainian lullabies, which helped adults and children survive the horrors of war. We have also translated the entire repertoire of the theatre into Ukrainian,"– Steckel added.
Now the theatre staff is working on two more performances.
"This is a play by William Gibson called "The Rag Doll", about a girl who was helped by a doll with a very sincere and warm heart. Olena Yuzvak is the director. And in July we will premiere "Jalapita" by Emma Andrievska. This is a new Ukrainian drama author. This is an ironic, light philosophical fairy tale that will help the audience find joy," – Steckel noted.
Read more: https://mediacenter.org.ua/news