Back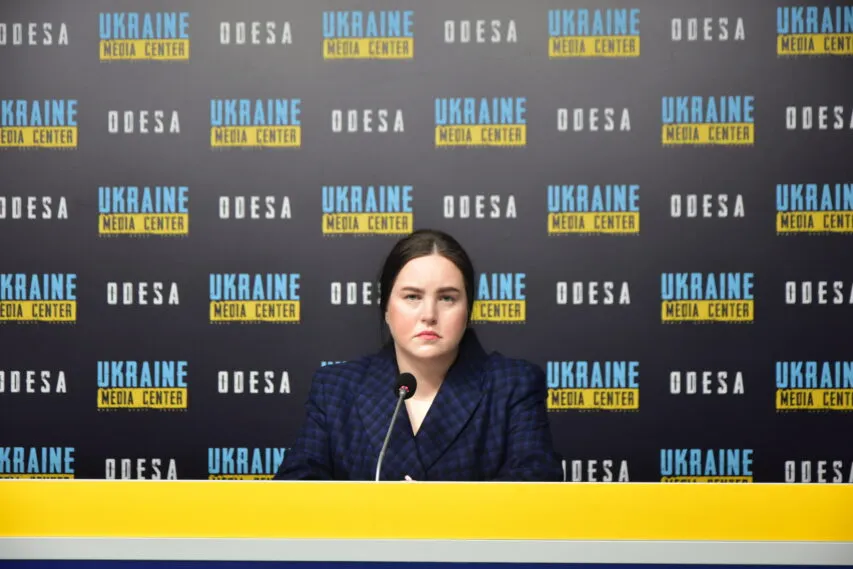 Photo by Media Center Ukraine – Odesa: Vira Yastrebova, lawyer, director of the NGO "Shidna Pravosazahisna Grupa"
May 19, 2023, 13:45
In April, the occupants detained 79 people on suspicion of cooperation with Ukraine's security services – human rights activist
This is done to go on with further repressions. This was stated by Vira Yastrebova, a lawyer and director of the NGO Shidna Pravosazahisna Grupa (Eastern Human Rights Group), at a briefing at the Media Center Ukraine – Odesa.
"In April, we registered 79 cases of detention of residents of the occupied territories for allegedly cooperating with Ukrainian security services. This is done for further repression and to suppress the protest potential of people waiting for release. Even in such conditions, there are those who resist and refuse to take a Russian passport," – the human rights activist noted.
She added that in April and May, human rights activists recorded more than a thousand arrests and summonses to the so-called "law enforcement agencies" for refusing to take russian passports.
Yastrebova added that the occupants are preparing for the elections. They force people to join the ranks of "Edinaya Russia" party (pro Putin party) and to work in election precincts. In this way, lawyer thinks, the occupants are trying to create the illusion of mass support for russian policy in the occupied territories.
Read more: https://mediacenter.org.ua/news