Back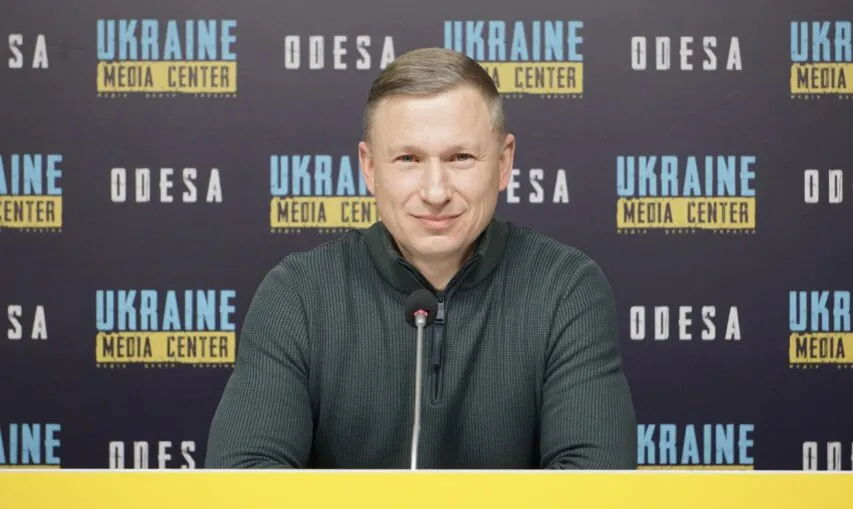 Photo by Media Center Ukraine – Odesa: Oleksandr Filatov, acting Deputy Mayor of Odesa – Director of the Department of Land Resources of Odesa City Council
March 31, 2023, 16:37
In 2022, due to the war, Odesa's budget was short-changed by at list 82.2 million hryvnias (USD 2.23 million) from land payments
In total, in 2022, the city budget received UAH 598.8 million (USD 16.3 million) of land payments – tax and rent. Oleksandr Filatov, Acting Deputy Mayor of Odesa – Director of the Department of Land Resources of Odesa City Council, told about this during a briefing at Media Center Ukraine – Odesa.
"In 2022, the Odesa budget received UAH 598.8 million (USD 16.3 million) from land fees. Compared to 2021, during the year of the war, we have a decrease in revenues by at list UAH 82.2 million (USD 2.23 million). The main reason for the decrease in land rent income is the increase in the number of tenants who stopped paying in February 2022 due to the martial law in Ukraine. Although, according to the law, the tenants were not exempted from these obligations," – the official said.
However, in 2023, the situation with payment for land improved somewhat, Oleksandr Filatov added.
"For January-February 2023, land payment receipts amounted to UAH 111.4 million (USD 3.1 million). This is 116% of the planned ones or UAH 13.6 million (USD 15 768) more than in 2 months of 2022. A total of UAH 735.0 million (USD 20 million) is planned", – the official emphasized.
Read more: https://mediacenter.org.ua/news