Back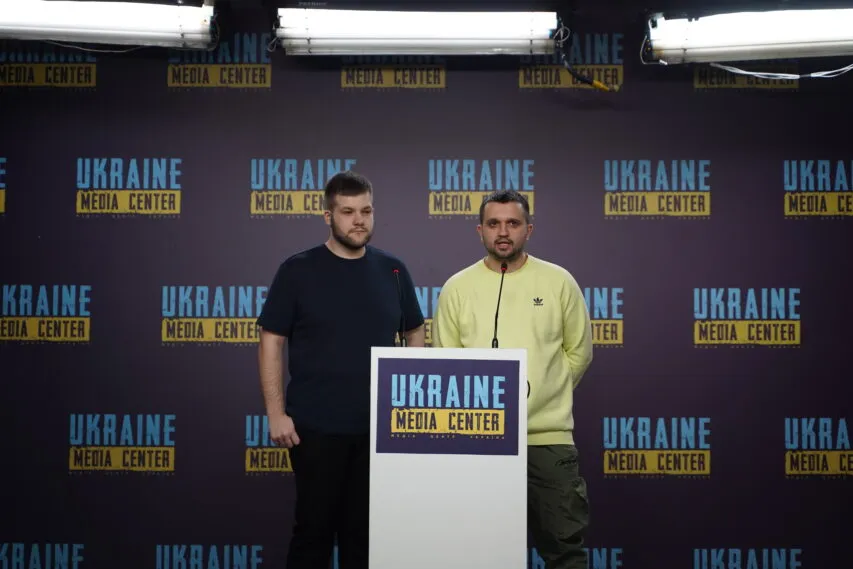 March 22, 2022, 16:47
Fatboy Slim, Within Temptation, and Submotion Orchestra Will Perform to Support Ukraine at Save Ukraine — #StopWar Charitable Marathon
The International Charitable Marathon Concert Save Ukraine—#Stop_War aimed at supporting Ukraine will start at the TVP Polish television channel on March 27, 2022, at 5:30 PM CET (6:30 PM EET in Kyiv).  Invitees include Fatboy Slim, Within Temptation, Bastille, Submotion Orchestra, BrainStorm, Beissoul & Einius, Salvador Sobral, Netta, Idina Menzel, IAMX, Gus Gus, Nino Katamadze and others, as well as Ukrainian musicians and bands: Monatik, Tina Karol, The HARDKISS, Okean Elzy, Jamala, Go_A, DakhaBrakha, Odyn v kanoe, alyona alyona, Melovin, Artem Pivovarov, Alina Pash, Antytila, Pianoboy, Kadnay, Latexfauna, Dakh Daughters, TVORCHI, NK. The charitable concert will last for two hours. 
Co-organizers of the Marathon Pavlo Nemeriuk and Vlad Yaremchuk told about this at a briefing in Ukraine Media Center.
The marathon will be broadcast by TV channels of at least 20 countries of the world and by streaming platforms and accounts of celebrities on social media. In addition, fan zones will open in various cities of the world where fans will be able to join the spectators. In Ukraine, the television marathon will be shown by all TV channels and platforms broadcasting the Single News marathon.
During the charitable concert, organizers will collect funds for humanitarian aid for Ukrainians affected by the Russo-Ukrainian war. All viewers will be able to use a QR code to transfer funds to the official humanitarian account of the National Bank of Ukraine.
The Save Ukraine—#StopWar television marathon is co-organized by 1+1 Media and Atlas festival team supported by Kyivstar, the Ministry of Culture, the Ministry of Foreign Affairs, and the Ministry of Social Policy. «The goal of this marathon is to bring closer as many countries of the world as possible and show that war is going on in Ukraine. We have to convey the idea to everyone that the war is an exclusively Ukrainian problem,» the marathon organizers indicated.