Back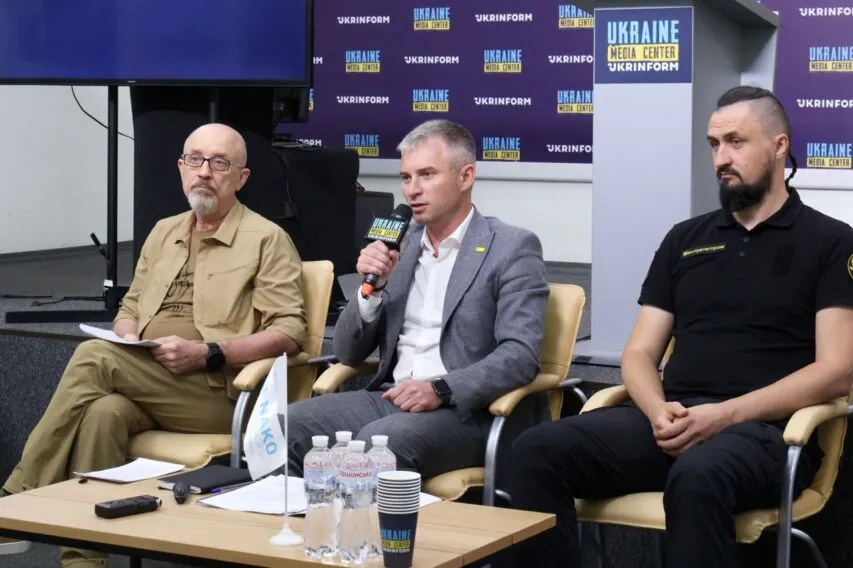 July 19, 2023, 15:10
Illicit enrichment worth 188 million – NACP to send conclusion to substantiate the allegations against Odesa military commissar
Today, the NACP will send information to substantiate the conclusion on the illicit enrichment of the head of the Odesa Regional Territorial Recruitment Center. 188 million is a record-breaking number conclusion on introducing the criminal offenses of illicit enrichment.
Oleksandr Novikov, Head of the National Agency on Corruption Prevention (NACP), made the relevant announcement at the BrainHub discussion platform at the Media Center Ukraine – Ukrinform.
"A single immovable property bought in Spain which was registered in Borisov's mother's name is worth 3 million 700 thousand euros. This event took place on December 15 last year, when Ukraine was under daily Russian shelling. And there are several more such properties. All of them cost half a million euros," emphasized the NACP Head.
Oleksandr Novikov noted that according to the explanations, the funds were allegedly generated by providing loans.
"A total of 4 million 200 thousand dollars in loans were provided by different entrepreneurs. One of them, a co-owner of the Ibiza club, for example, granted a loan of $1 million to the Odesa military. At the same time, there is no tax authorities' information confirming these individuals possess the relevant funds. Moreover, some loan agreements provided to us as if to confirm the availability of funds were signed in Odesa by these citizens who were not physically present in Odesa when the documents were signed," he explained.
In addition, Oleksandr Novikov said that apart from the criminalized act of illicit enrichment, the fact of Odesa Recruitment Center activities organizing the illegal border crossing networks was established.
He emphasized that all the appropriate materials will be sent to law enforcement agencies and expressed hope for a prompt investigation and confiscation of assets in accordance with the court's verdict.
"We hope that the State Bureau of Investigation, to handle the case, will quickly conduct an investigation, send the case to court, and all these villas in Spain, office premises, and cars will be confiscated following the court's verdict," added Novikov.
According to the Head of NACP, today, in pursuance of the decision of the National Security and Defense Council, initiated by the Minister of Defense, the NACP, together with other law enforcement agencies, is monitoring lifestyles and within three months of this quarter, it is planned to have the lifestyles audits of 100% of all recruitment centers public officials at all levels.
BrainHub is the country's main discussion platform created by the Media Center Ukraine – Ukrinform. It brings together experts from the state and civil society sectors. BrainHub hosts intellectual discussions around the issues of the post-war reconstruction of Ukraine. It's the birthplace of the best ideas that will become the foundation for the road map of Ukraine's reconstruction in all sectors: economy, infrastructure, education, agriculture, security, digital, etc.
Read more: https://mediacenter.org.ua/news