Back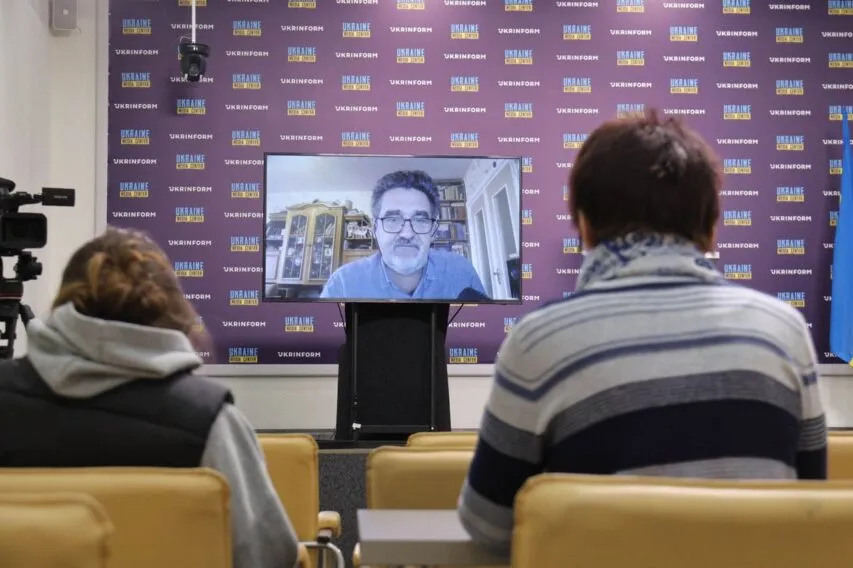 October 20, 2023, 12:33
Igor Semyvolos: There is no reason to talk about Ukraine aid dropped from the US funding bill because of the Israel-Hamas war
The U.S. President has clearly stated his support for Ukraine, so there is no reason to believe that aid to Ukraine will be stripped out of the budget because of the war in Israel.
It was emphasized by Igor Semyvolos, Executive Director at the Association of Middle East Studies, during a briefing at the Media Center Ukraine – Ukrinform.
"I would like to quote here and mention Biden's speech delivered tonight, Kyiv time, where he clearly states that the United States will keep aid flowing to Ukraine. That is, there is no reason to say that assistance to Ukraine will be interrupted. This is a positive message, no doubt, the words of the US President should be taken very seriously," he said.
He noted that as of now, there are fears that some of the urgent aid that could obviously affect the course of the fighting in Ukraine will be redirected to Israel. However, he is convinced that "US resources will be enough to prevent these fears from coming true."
Read more: https://mediacenter.org.ua/news