Back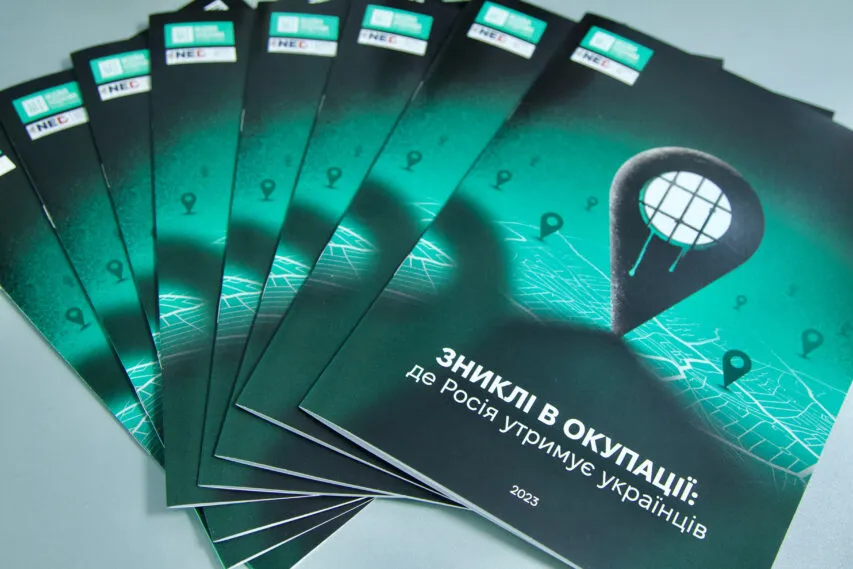 April 12, 2023, 15:55
ICRC shows no sign of taking proper action on russia detain Ukrainian prisoners issue – Tetiana Katrychenko
According to the Ministry of Reintegration, as of the end of February, about 950 civilians hold hostages in russia and in the occupied territories of Ukraine. Most of them are being kept in appalling conditions of detention and treatment.
Tetiana Katrychenko, Coordinator of the Media Initiative for Human Rights, presented the relevant data during a presentation of an interactive map of places where russians are holding Ukrainian civilians and prisoners of war at the Media Center Ukraine — Ukrinform.
She noted that the International Committee of the Red Cross should be more proactive. And, as long as being empowered to monitor the places of detention of military personnel taken prisoner, it should also account for civilians held hostage by russia.
"This organization is authorized to monitor places of detention of military personnel taken captive. Since the conflict broke, it should have accounted for all persons, first of all, captured military personnel. The russian federation considers civilians to be combatants, so there is room for maneuver to involve the ICRC in working with civilians," said Katrychenko.
She is convinced that the ICRC could have unrestricted access to visit places of detention of Ukrainians on russia territory in order to take the necessary preventive measures regarding the conditions of Ukrainian hostages' stay and treatment in russia.
"The question is how active the ICRC representatives' access request is and how persistent they are. We have repeatedly heard that they are a neutral organization attempting to act in a certain field and refrain from escalating the situation. But at the same time, people who are held in places of detention deep in the territory of the russian federation suffer from the way russia representatives treat them."
Read more: https://mediacenter.org.ua/news