Back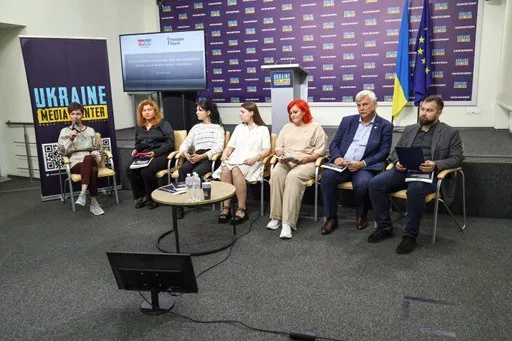 June 28, 2023, 17:10
Human rights defenders document over 560 cases of abduction of Ukrainians since start of full-scale war — ZMINA report
Human rights defenders managed to document 562 cases of enforced abductions and arbitrary detentions of active citizens, ZMINA Human Rights Adviser Natalia Okhotnikova said at Media Center Ukraine – Ukrinform during the presentation of a report on activists kidnapped by russia in the occupied territories.
"The largest category of people who were abducted are activists of various kinds. These are volunteers who helped the civilian population from the first hours of the full-scale invasion, delivered food, helped to evacuate people, helped in various ways," said ZMINA Human Rights Adviser Natalia Okhotnikova.
Another category of abducted persons are representatives of local self-government agencies.
"It was important for the russians to intimidate them, to use, say, their criminal influence, so that they would not perform their functions, so that the work on the ground would effectively stop," Natalia Okhotnikova added.
There have also been cases of abduction of journalists, religious and cultural figures, and educators by the occupiers. The largest number of abductions and detentions was recorded in Kherson region.The report is available here.
Read more: https://mediacenter.org.ua/news