Back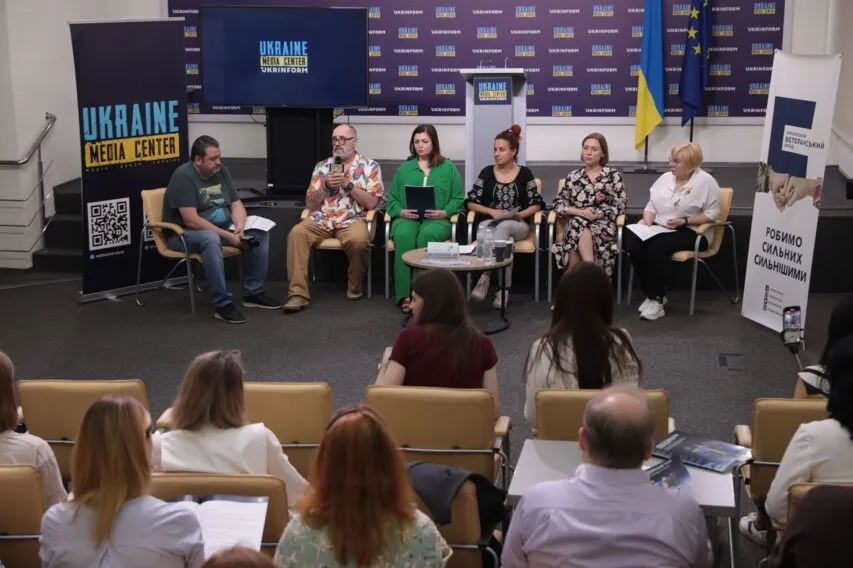 June 30, 2023, 14:29
How to help yourself and people around you – UVF releases "Guide for Veterans and Their Family Members"
Based on the experience of the crisis support hotline of the Ukrainian Veterans Fund of the Ministry of Veterans Affairs (UVF), expert counselors have prepared the collection of recommendations and adapted materials "Guide for Veterans and Their Family Members".
It contains a "Road Map" to the system psychological, medical and psychiatric care, as well as recommendations for veterans and their family members.
For now, only 100 copies of the guide have been published. However, a larger edition is planned for the future. At the same time, it is already available for download online.
In addition, the guide is planned to be sent out to all oblast and city administrations and all state institutions.
"We are currently creating a country of defenders, which will be a country of veterans. Therefore, every person, ideally, should read and understand some basic elements of how to help themselves and how to help the person next to them," – Natalia Kalmykova, Executive Director of the UVF, emphasized during the presentation of the guide.
In her turn, Olena Lashko, UVF Crisis Hotline Counselor, noted that this guide will be useful to any person, regardless of age, gender, profession, interests, in order to better understand the new Ukrainian society.
"When we founded the hotline, the first task before us was to recruit people, qualified specialists, who will actually treat a veteran not as a person, who has been broken, without this stigma, but instead – as a person with endless opportunities ahead and new experience, whose highest potential was actualized in crisis events. And that's exactly the kind of team we put together in the hotline now, and that's the team that is working now. That is why humanity is our first credo, and it is precisely these ideas that we have outlined in this guide. That's why we invite everyone to familiarize themselves with it," added Olena Lashko.
During the presentation of the guide, the participants also noted that it will be useful for people who work with veterans and people who will work professionally in local authorities. In particular, it will help teams to hold training on communication with people who are now returning from the front.
Read more: https://mediacenter.org.ua/news