Back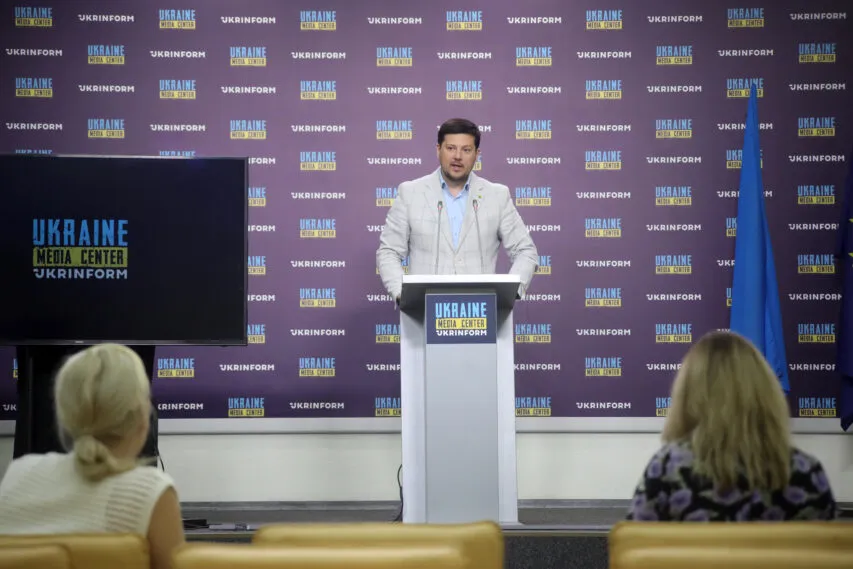 Denys Marchuk, Deputy Chairman of the Ukrainian Agrarian Council, Media Center Ukraine — Ukrinform
June 9, 2023, 16:08
Grain and oilseeds losses as a result of explosion of Kakhovka HPP to cost Ukraine over USD 1.5 billion – Denys Marchuk
People and the environment suffer from the consequences of the occupiers' blowing up of Kakhovka hydroelectric power plant, and the country's economy will see significant losses as well. In particular, the impossibility of taking water from the irrigation canals will make agriculture very difficult. Losses related to grain, oilseeds, vegetables and melon crops will be significant, and the situation will be difficult for the dairy industry as well.
Denys Marchuk, Deputy Chairman of the Ukrainian Agrarian Council, made this statement during a briefing at Media Center Ukraine – Ukrinform.
"The losses will be enormous. As of 2021, the region produced more than 4 million grain and oilseeds. This is more than 14% of Ukraine's total export potential. This is a large number of jobs and people involved in the work. Therefore, the monetary equivalent is more than USD 1.5 billion for grain and oilseeds, which Ukraine will not receive, due to the fact that the Kakhovka HPP was destroyed and there is no way to use water from there," he explained.
Denys Marchuk noted that there will also be issues with tomatoes, cucumbers, melon crops, and other categories of products supplied from Kherson and Zaporizhia regions.
"While grain could still be partially grown using different technologies, vegetables 100% require a sufficient amount of water. And in fact, we acknowledge that since the occupation, we have actually lost a large part of supply from Kherson and Zaporizhia regions. And when we de-occupy this territory, it will be very difficult to return to this direction. In fact, farmers say that if there's no hydroelectric power plant and there's nowhere to get water from, then they will not engage in this business," he noted.
According to Denys Marchuk, the situation will also be difficult for the dairy industry, because it is necessary to grow a significant amount of fodder for cattle. However, according to him, it will not be possible to do this without proper irrigation.
"Therefore, we state that these are big losses that the economy of the country will suffer, that the producers and the actual people who worked on these farms will suffer. Therefore, the situation is truly catastrophic."
Read more: https://mediacenter.org.ua/news