Back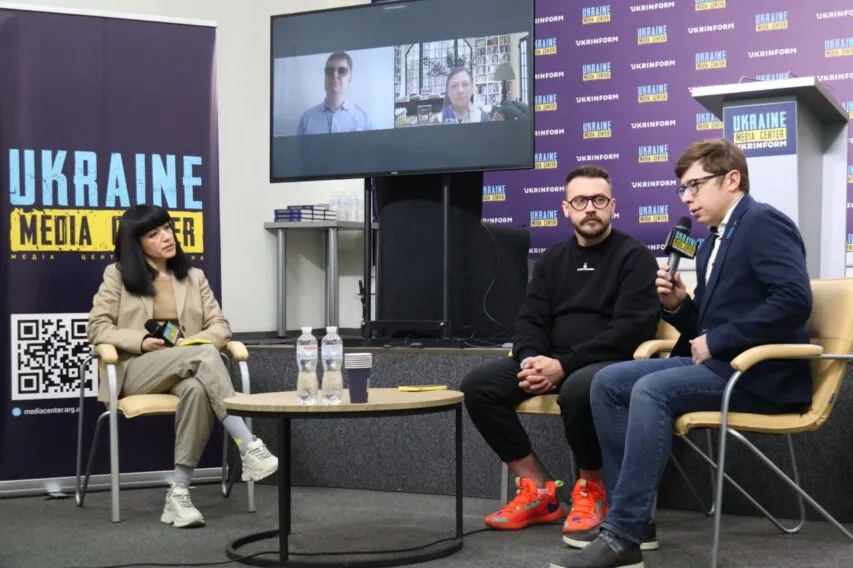 May 11, 2023, 17:59
Government websites show positive dynamics in terms of web accessibility over two years – monitoring results
A study of 100 government websites was conducted as part of the basic accessibility annual monitoring. The purpose of the monitoring is to assess the website's basic accessibility, to identify shortcomings, and to help eliminate them. It is worth noting that the monitoring was conducted based on the specially developed 10 indicators methodology.
Thus, during the monitoring results presentation at the Media Center Ukraine – Ukrinform, Dmytro Popov, a consultant on digital accessibility at the United Nations Development Program in Ukraine, said that only one of the 100 analyzed websites could be given the maximum score.
In general, 3% of websites have a high level of web accessibility, 17% have a sufficient level, 53% have an average level, and 27% have a low level of basic accessibility.
"Three websites have a high level of accessibility: the e-cabinet of the carrier, the Kharkiv Regional State Administration website, and the new section of the Diia portal "Diia. Barrier-free portal," he noted.
However, according to Dmytro Popov, comparing 2021 and 2022, government websites have shown positive dynamics over these two years.
In addition, Tetiana Lomakina, Commissioner of the President of Ukraine for the Barrier-Free Environment, noted the importance of addressing a number of issues in the accessibility work. In particular, an essential factor in this regard will be a draft resolution developed by the Ministry of Digital Transformation together with UNDP experts, which aims to make compliance with the standard mandatory for executive authorities at all levels adopted.
"Indeed, we need to finalize the document for its adoption. This resolution will oblige government websites. But much work must be done to make web accessibility mandatory for any company or organization operating in Ukraine and providing services. To make all services accessible, we need to work on the law. Hence, there is a lot of work ahead," she emphasized.
For his part, Volodymyr Brusilovskyy, Diia Support Project Manager, UNDP Ukraine, emphasized that UNDP is ready to support further development on this issue, including the drafting of the law. He also noted that, in addition to the regulatory framework, many other vital steps need to be taken in the area of accessibility.
"In our opinion, in addition to the regulatory direction, we need to work on continuing to train civil servants and continue monitoring. We keep on working with the public sector bodies, including business entities, to convey the common understanding of the need for accessibility. And to ensure that, in addition to the formal requirement, the mission to make digital solutions accessible is the basis for understanding these processes by top government officials," added Volodymyr Brusilovskyy.
Read more: https://mediacenter.org.ua/news