Back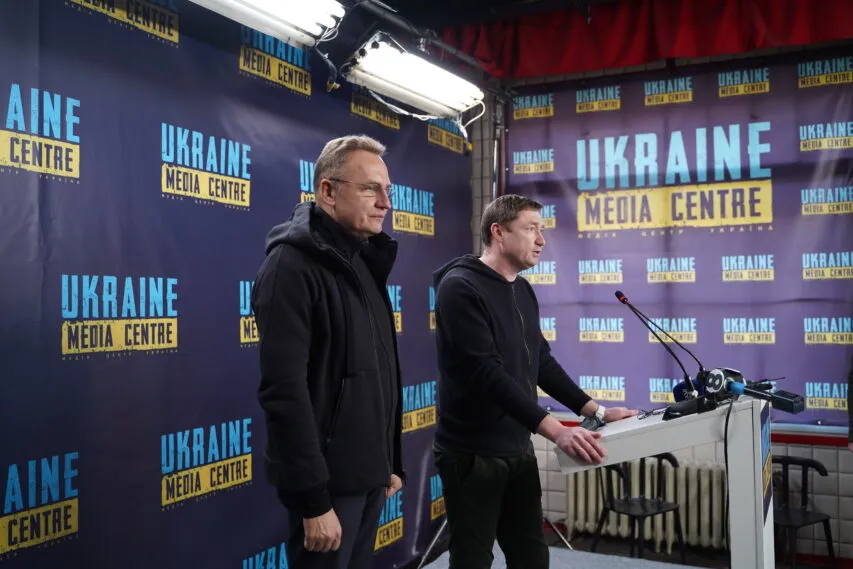 March 14, 2022, 12:15
"Give Us Weapons, and We Will Win," says M. Kozytskyi
Citizens of all countries must take a stand in favour of the values the entire world has been claiming as its own before the start of the all-out war within the territory of our country. This statement was made by Maksym Kozytskyi, Head of Lviv Oblast Military Administration, at his press briefing in Ukraine Media Centre in Lviv.
The Oblast head calls upon the entire world to put stronger economic pressure on Russia. For instance, all banks need to be disconnected from SWIFT, including Sberbank, and companies that are leaving the Russian market must stop paying salaries to their personnel in the Russian Federation.
"Ukrainians are and will be taking the punch. However, it is difficult to do so without weapons. Therefore, close the skies, give us weapons, and we will win," Maksym Kozytskyi stated.
We want to remind you that Ukraine Media Centre started working in Lviv to support media covering the war unleashed by Russia against the Ukrainian people. The Media Centre will provide information support to journalists currently working in the City of Lviv and Lviv Oblast. In addition, the Centre will host daily press briefings by government officials, international partners, and activists from Lviv and other cities of Ukraine.