Back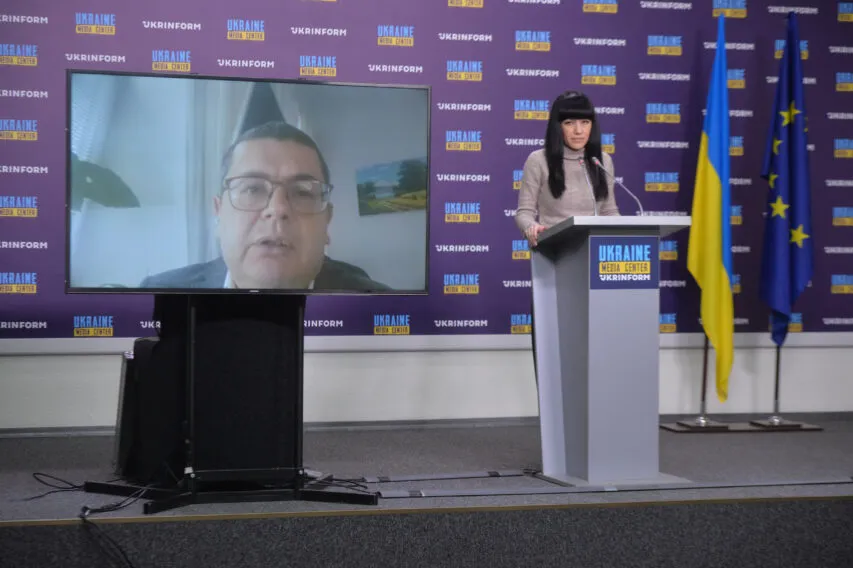 Oleksandr Merezhko, Head of the Verkhovna Rada Committee on Foreign Policy and Interparliamentary Cooperation, Media Center Ukraine — Ukrinform
January 9, 2023, 15:51
"Germany's decision to recognize the Holodomor as genocide of the Ukrainian people is a turning point," Oleksandr Merezhko
In November 2022, the German Bundestag recognized the Holodomor as genocide of the Ukrainian people, and Ukraine had been seeking this decision for several years. Oleksandr Merezhko, Head of the Verkhovna Rada Committee on Foreign Policy and Interparliamentary Cooperation made this statement at a briefing at Media Center Ukraine — Ukrinform.
"Among the achievements (of last year — Ed.), I would single out the fact that the German parliament finally recognized the Holodomor as a genocide of the Ukrainian people. A few years ago, I spoke before the petition committee in the Bundestag, I was convincing the German MPs to do this. I remember how difficult it was to persuade them. This year, we will continue to convince our fellow parliamentarians to recognize russia's crimes as genocide of the Ukrainian people and to recognize russia as either a state sponsor of terrorism or a terrorist regime," — Merezhko said.
The Head of the Rada's Committee on Foreign Policy explained the importance of such recognition by Germany.
"I believe that the fact that Germany decided to recognize the Holodomor as a genocide of the Ukrainian people is a turning point, a very good precedent, an example for other countries. We will appeal to this example and will continue to insist that as many parliaments as possible adopt a similar resolution," — Merezhko added.
Read more: https://mediacenter.org.ua/news