Back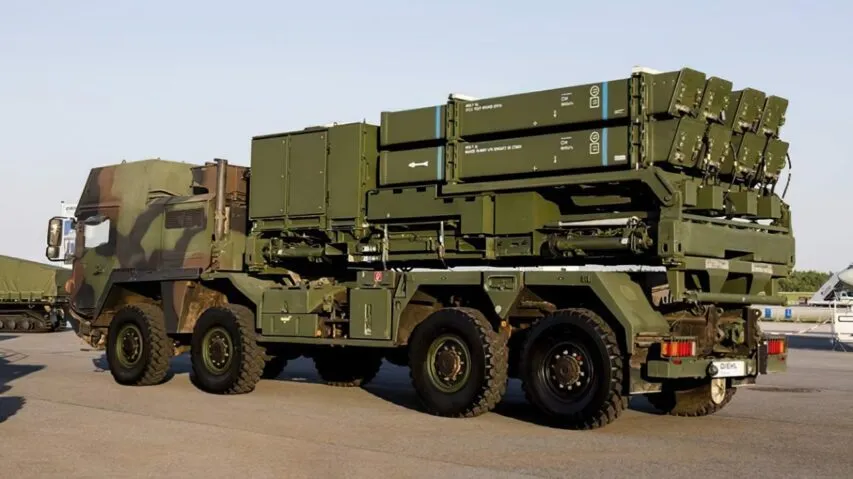 October 21, 2022, 14:14
German IRIS-T air defense system receives baptism of fire in Ukraine in fight against russian air targets – Ukrainian Air Force
The IRIS-T air defense system is a modern system, and the units that Ukraine received had already been modernized. Such systems aren't used anywhere in the world. The only downside is that there are few of them.
Yuriy Ihnat, Spokesperson of the Air Force Command of Ukrainian Armed Forces made this statement at Media Center Ukraine-Ukrinform.
"We expect that the German industry will gain momentum so that we will get as many of these systems into service as possible. One of these systems is already working in Ukraine," – he said.
How IRIS-T works and where it is located is confidential information, because it is target number 1 for the enemy.
"I will say this, during the last enemy attacks, the modern IRIS-T system proved itself and worked really well. Undoubtedly, it was a baptism of fire for these systems, it has passed the test in battle conditions. We will pass this information on to the German side, which will take certain points into account," – the spokesman said.
The system has eight launch containers for missiles making it a powerful tool capable of destroying air targets.
According to Ihnat, in the coming months, Ukraine will receive several more systems that will somewhat strengthen its defense capabilities.
Read more: https://mediacenter.org.ua/news