Back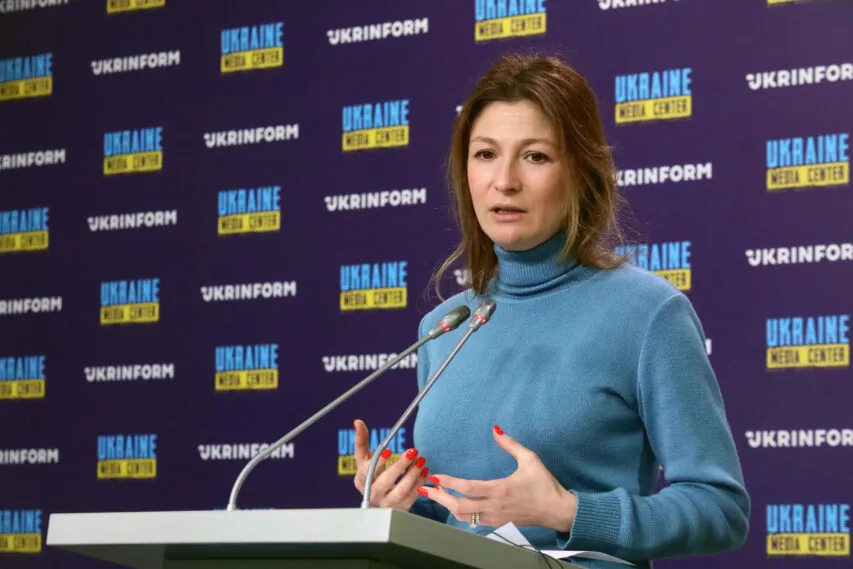 May 10, 2022, 14:17
Foreign Ministry working to organize tribunal to make russia pay reparations and to be recognized as aggressor nation — Emine Dzheppar
First Deputy Foreign Minister of Ukraine Emine Dzheppar said so at a briefing at Media Center Ukraine — Ukrinform on May 10.
According to her, there are a few categories of crime in international law — crimes against humanity, genocide, aggression and war crimes. Each of them is considered by specific agencies. In March, international criminal court (ICC) prosecutor Karim Khan visited our country, as over 40 countries of the world had applied to the ISS to investigate war crimes in Ukraine.
«Our position is the following. Prosecutor's mandate must cover the crimes of genocide in addition to the war crimes and crimes against humanity. Another crime is the crime of aggression that the prosecutor doesn't consider. That's why the Foreign Ministry decided to launch another tribunal, and the talks with leading experts are ongoing. We think the prospect of achieving the tribunal is huge, and russia will be recognized as the state that committed an act of aggression, and this means the aggressor nation will pay reparations for everything it destroyed and continues to ruin,» — deputy foreign minister said.
According to Dzheppar, since day one, her ministry has been relentlessly focusing on important work including sanctions, humanitarian issues and expulsion of russia from the UN Security Council and other founding organizations. The russian federation is a country conducting aggressive and discrediting actions, that's why it doesn't have the right to present itself in international organizations.
«Today, the first organization, from which we squeezed out russia, was the European Council. It was a shock for russian ambassador. Next major victory was the exclusion of russia from the Human Rights Council in Geneva, World Tourism Organization, Danube Commission and numerous sports organizations. russia has been stripped of the observer status, and the European Organization for Nuclear Research and the Organization for Economic Co-operation and Development stopped working with it. Where we cannot strip russia of membership, we are trying to block their participation in the events of these organizations,» — she noted.
At the same time, the ministry is working to delegate Ukraine to various organizations, including the most important institutions of the world.
Emine Dzheppar noted that UNESCO has become one of the main directions of the ministry's work.
The meeting of this organization was supposed to be held in Kazan in summer. The country that is destroying our cultural heritage doesn't have the right to hold World Heritage Committee meetings, and it was (indefinitely) postponed. We call this process deputinization. Right now, this country has become toxic to the whole world».
Read more: https://mediacenter.org.ua/news