Back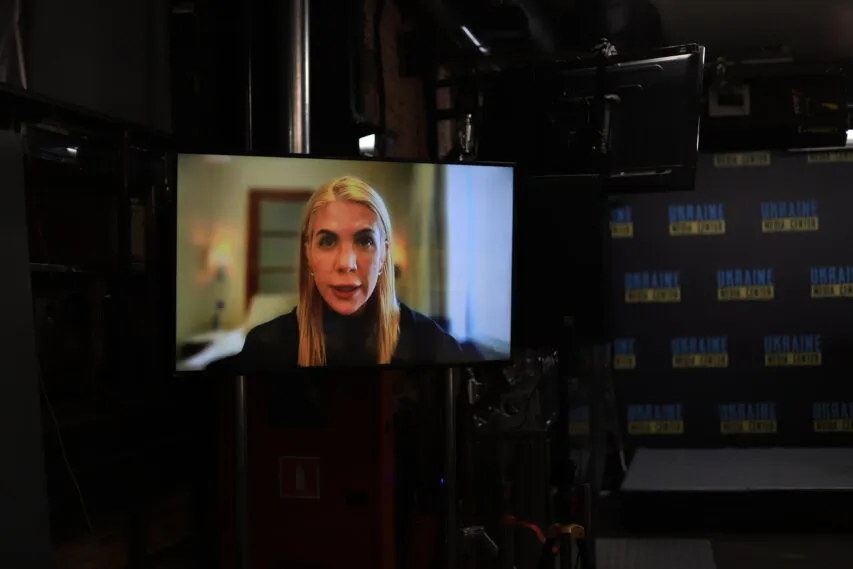 May 27, 2022, 13:52
Foreign investors must help Ukraine now, not after victory — Kira Rudik
Ukraine needs to be rebuilt now, and investments in the economy are helping the country to win. Such arguments were put forward by Ukrainian politicians at the meeting with foreign investors during the World Economic Forum in Davos. Kira Rudik, Member of the Verkhovna Rada of Ukraine made this statement at a briefing at Media Center Ukraine.
"We talked with big technology companies, Google, Amazon, Facebook, Salesforce, with infrastructure companies involved in construction, about what can be done, and what investments can be made in Ukraine now. My argument was very simple: you are investing in Israel," — said Kira Rudik.
According to her, politicians have already worked out numerous preliminary agreements with foreigners, but they haven't been announced yet.
"These agreements, their implementation, will depend directly on how quickly we can say that some specific areas of our state are safe, at least for the start of projects or their reconstruction. Or we will be able to formulate the risks that exist in these territories," — said the MP.
Read more: https://mediacenter.org.ua/news