Back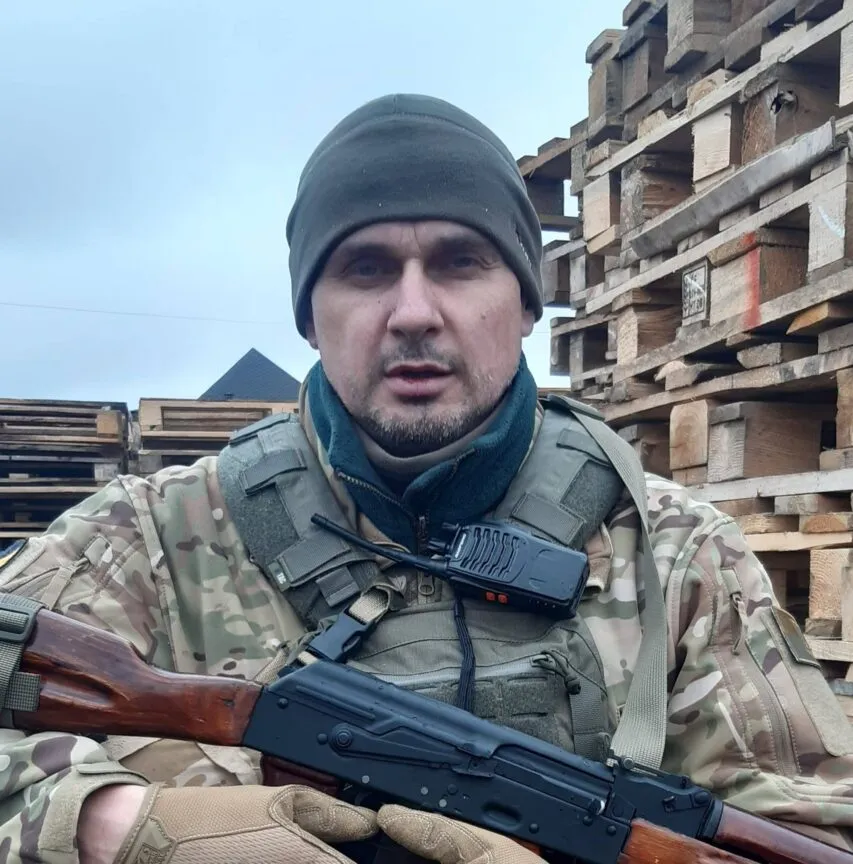 фото з facebook Олега Сенцова
March 23, 2022, 14:59
"For Me, Victory Comes When I Enter My Village in Crimea in an APC," Oleh Sentsov
Oleh Sentsov, a world-renowned film director and Kremlin's ex-prisoner, joined the Territorial Defense Force in Kyiv as a deputy unit commander in charge of supplies. The film director told about this during his briefing in Ukraine Media Center.
According to Sentsov, one shouldn't expect the war to end rapidly and lightly. Both russia and putin would not stop under any circumstances and would keep attacking despite their failures.
"Based on their propaganda, the Russians were certain that no Ukrainian army existed and that it was a bunch of Nazis and Banderites. So they started believing these fake news and fairy tales. putin will not stop; he is unable to use the "rear gear." He will try to move on, make ultimatums until the end," Oleh Sentsov indicated.
In addition, Sentsov described his own criterion of Ukraine's victory in this war:
"For me, the victory will come when I enter my village in Crimea in an armored personnel carrier. This is what the victory looks like for me."