Back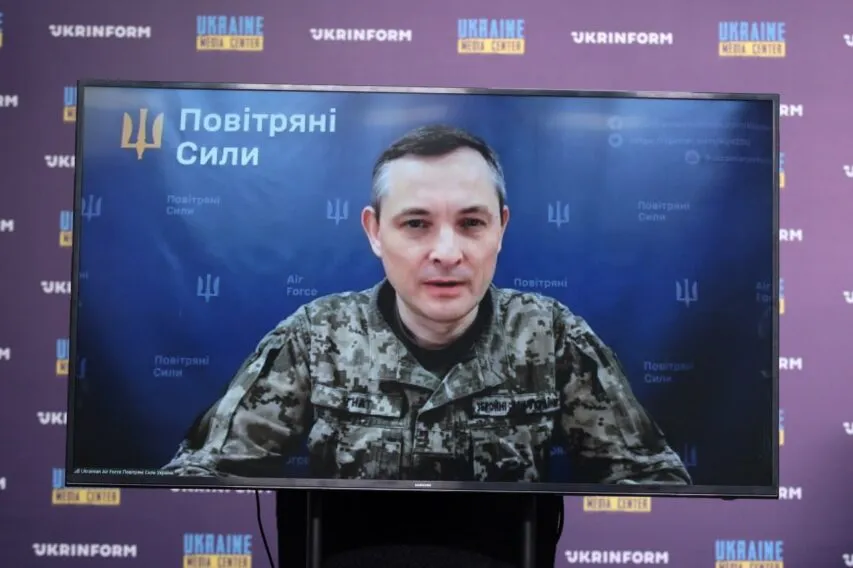 Yurii Ihnat, Spokesperson of the Air Forces Command of the Armed Forces of Ukraine, Media Center Ukraine — Ukrinform
May 29, 2023, 14:27
Following night attack with "Shaheds" and cruise missiles, russia attacks Ukraine with "Iskanders" – Yurii Ihnat
At least 10 "Iskander-M" and "Iskander-K" missiles were launched by the enemy to attack Ukraine around noon on May 29.
Yurii Ihnat, Spokesperson of the Air Force Command of the Armed Forces of Ukraine, made this statement during a briefing at Media Center Ukraine – Ukrinform.
"During the night attack, they launched "Shaheds" and cruise missiles. Closer to noon, the enemy used Iskander-type missiles. There are two types of missiles used by the enemy – the Iskander-K, a cruise missile, and the Iskander-M, a ballistic missile," he said.
According to Yurii Ihnat, the enemy launched the rockets from the northern direction.
"The opponent used Iskanders, it is preliminary clear that they were preparing this strike. They were launched from the systems from the north of Ukraine, from the northern direction. "Iskander-M" flies quite fast, there are only a few minutes to get to the shelter. This explains why the air raid alert was announced shortly before the impact. And the areas that were covered by the air raid alert are in the area of potential damage from these specific missiles," he added.
Air Force Command Spokesperson says that according to the preliminary data at least 10 "Iskander-M" and "Iskander-K" missiles were launched in the attack. According to Ihnat, seeing as Russian Iskander-M missiles were shot down in the capital, it can be assumed that Patriot systems have intercepted these ballistic targets.
Read more: https://mediacenter.org.ua/news