Back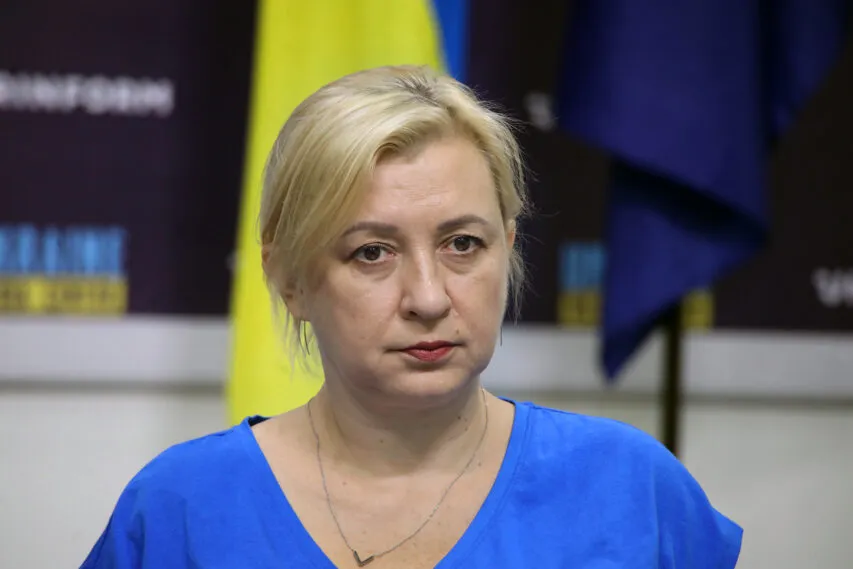 August 14, 2023, 15:15
Fate of Ukrainian political prisoners: human rights defenders identify necessary steps to solve the problem
The state and health of Ukrainian citizens imprisoned by russia must always be the focus of the Ukrainian authorities. At this point it is necessary to investigate those involved in crimes against political prisoners so the perpetrators could be brought to justice, and the russian crimes against the prisoners could be stopped as soon as possible.
This topic was discussed during a briefing at Media Center Ukraine – Ukrinform, which featured the list of political prisoners in need of medical care.
During the discussion, Iryna Sedova, expert at Crimean Human Rights Group, spoke of the necessary aspects and recommendations that will help solve the issues of imprisoned Ukrainians. She emphasized that, first of all, it is necessary to collect evidence incriminating everyone who is involved in the persecution of Ukrainian political prisoners.
"We want to give recommendations to the Ukrainian authorities as to what can be done right now. Do not wait for the end of the war, but somehow get things moving and bring them all to order. First of all, we recommend thoroughly investigating each of these cases and collecting evidence against everyone involved in the persecution of these people," she emphasized.
"We are ready to help, and we are already helping. We are documenting all these violations, and now we are working together with ZMINA to compile a complete list of all those involved in the persecution of these people. And we will hand this list over to the Prosecutor's Office and try to do it together with our authorities, to help to do as much as possible so that all those, who are guilty, are brought to justice, sooner or later. And that all these culprits get on the international sanctions lists," the expert added.
In addition, Iryna Sedova said that it is necessary to create an effective mechanism for the return of civilians from captivity, and first of all, to include those sick prisoners. who are in critical condition, into the lists of those who will be returned home.
She also emphasized that it is important to enable human rights missions to work efficiently in the occupied territories and in russia. Representatives of these organizations will visit such prisoners on a case-by-case basis and spread the word about their problems to raise awareness, which will increase chances of saving these people.
In addition, the expert is convinced that it is necessary to involve international humanitarian organizations in negotiations on the release of political prisoners.
Iryna Sedova emphasized that today it is necessary to create a whole separate direction dedicated to liberating, specifically, civilian hostages from captivity.
According to the expert of the Crimean Human Rights Group, it is important to develop a state program for the physical and psychological rehabilitation of those patients who managed to get released from captivity, and for their family members. In addition, she noted, the state budget for 2024 must include the necessary funds to help those in captivity.
Also, Iryna Sedova mentioned that the law on social support of hostages and political prisoners and their families "needs to have working by-laws, which will clearly describe how this law will be implemented so that it could start working right now."
Read more: https://mediacenter.org.ua/news