Back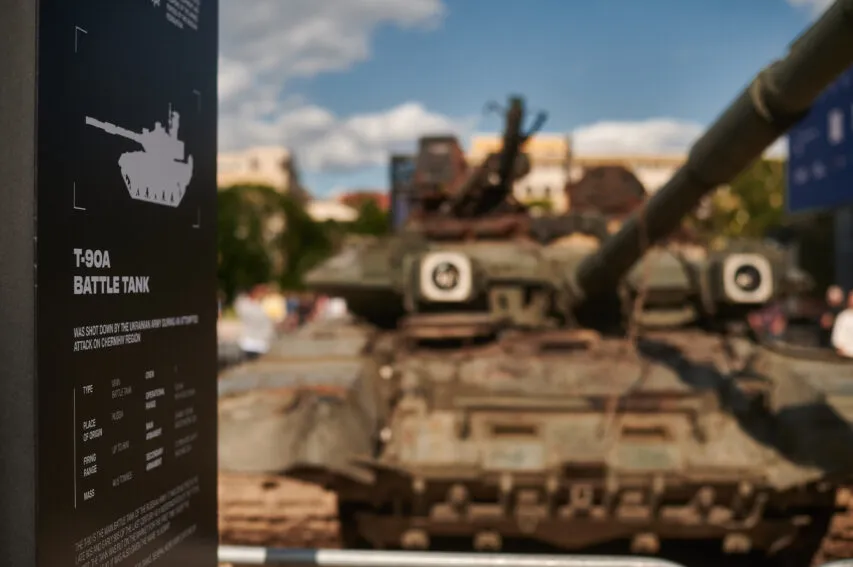 August 9, 2022, 17:18
Exhibition of the russian Military Equipment Destroyed by Ukraine's Armed Forces Will Be Opened in Lviv on August 11
"We shall overcome, we shall triumph!" – the exhibition of the russian military equipment destroyed by Ukraine's Armed Forces – will be opened at Rynok Square in Lviv on Thursday, August 11. The exhibition will show a T-72 tank, 2S1 Gvozdika and 2S19 Msta-S self-propelled howitzers, a Buk air defense system, and a Shturm antitank missile system based on an MT-LB multi-purpose light-armored tracked tractor. Also, you can see some of the 3,000 missiles fired by russian invaders on the Ukrainian cities.
The installation of exhibits is planned to start at 11:00 PM on August 9.
Admission to the exhibition is free.
The exhibition is organized by:
Ministry of Internal Affairs of Ukraine;
Ministry of Defense of Ukraine;
Lviv Oblast Military Administration;
Lviv City Council;
State Customs Service of Ukraine;
Media Center Ukraine.
Information for media:
Contact: +380 98 772 6673 (Ilona)
Please obtain accreditation for shooting the equipment delivery by 6:30 PM.
A curfew pass is required.
At your request, exhibition organizers will provide raw footage of the installation of exhibits (on Wednesday, August 10).
Read more: https://mediacenter.org.ua/news