Back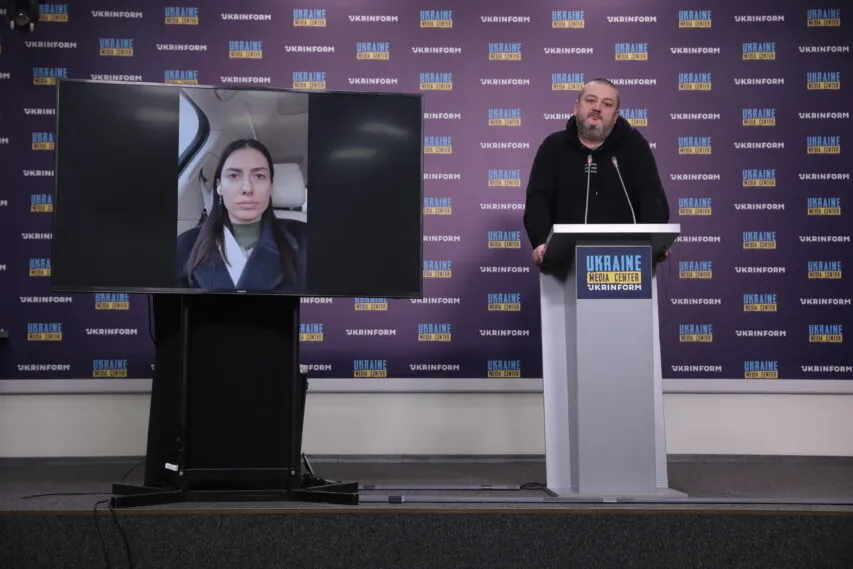 Mariia Mezentseva, People's Deputy of Ukraine, Head of the Permanent Delegation of the Verkhovna Rada to PACE, Media Center Ukraine — Ukrinform
November 24, 2022, 16:18
"European Parliament's decision to recognize russia as a state sponsor of terrorism is a step towards isolating russia and establishing justice," Mariia Mezentseva
On November 23, the European Parliament passed a decision to recognize russia as a state sponsor of terrorism. Mariia Mezentseva, People's Deputy of Ukraine, Head of the Permanent Delegation of the Verkhovna Rada to PACE made this statement at a briefing at Media Center Ukraine — Ukrinform.
"The answer is very simple. The power of words is very important here. We, in the latest PACE resolution, and our colleagues in the latest resolution of the NATO Parliamentary Assembly, declared the russian federation's regime as terrorist. Next, we expect a reaction from our partners from the United States, because they have legislative mechanisms to completely isolate russia, as it happened with other countries that waged wars in independent states of the world," — Mezentseva explained.
According to the Head of the Verkhovna Rada's delegation to PACE, the European action mechanism can be strengthened in the ninth package of sanctions against russia. The resolution raised this issue, as well as the issue of sanctions against Iran, which continues upholding its UAV contracts with russia.
"We are confident that this will enable all our partners to unite. The ninth package of sanctions will involve the military-industrial complex, energy (industry), the embargo on diamonds, potentially new ideas regarding the ban on the purchase of real estate and thus (the ban on) money laundering, storage and export of funds of russian oligarchs and those who support the terrorist regime and russia's war against Ukraine. All these actions are aimed at one goal: to isolate russia. At the same time, the issue of establishing justice, creating a special tribunal for putin and his entourage, his closest circle should be discussed. This is a question of one crime — the crime of russian aggression against Ukraine, and the commission of dozens of war crimes," — Mezentseva said.
The Head of the Permanent Delegation of the Verkhovna Rada to PACE reminded that after the decision in the European Parliament, russia proved its status as a terrorist state by yet another shelling of the civilian population of Ukraine. Mezentseva believes that russia's reactions will be even more brutal during the tribunal, so Ukrainians should be ready for this.
Read more: https://mediacenter.org.ua/news