Back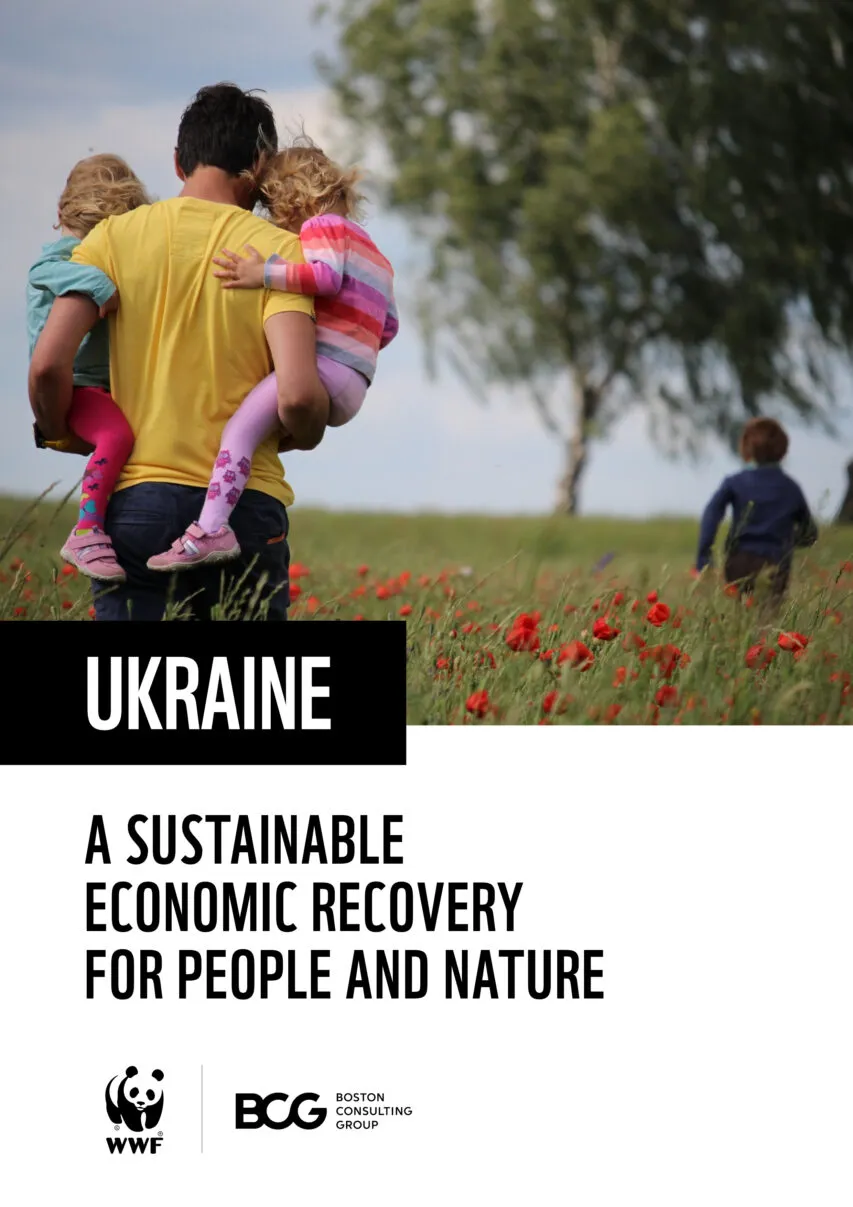 September 22, 2022, 17:42
Environmental security must become part of Ukraine's general security — WWF report
Ukraine will face the largest post-World War II reconstruction in Europe. However, for successful development, the state must choose the path of recovery in a way that supports and develops natural ecosystems, and does not lead to their degradation. Experts came to these conclusions in Ukraine: Sustainable Economic Recovery for People and Nature report prepared by WWF Central and Eastern Europe, WWF-Ukraine together with Boston Consulting Group (BCG).
Today, on September 22, this report was presented during an online conference organized with the media support of Media Center Ukraine — Ukrinform.
Andreas Beckmann, CEO at WWF Central and Eastern Europe pointed out that sooner or later, the war will end, and it is already today that the world needs to work to stop the destruction of nature and build a new, green future.
Hubi Meinecke, global leader of the Climate Change and Sustainability practice at BCG said that planning for the recovery of Ukraine has already begun.
According to him, very large expenses are already planned, and work must be aimed at long-term prospects and the future, such as Ukraine's integration into the EU and separation from russia. He emphasized that the main thing to remember is that the unique nature of Ukraine and its ecosystem have suffered. This must be taken into account as well.
In turn, Bohdan Vykhor, CEO at WWF-Ukraine provided statistics. "Because of the war, more than 6 million Ukrainians do not have or have limited access to clean water, millions of Ukrainians were forced to leave their homes. People have limited access to forests because they are mined. The damage caused by the war to nature is estimated at billions of dollars. The residential and non-residential infrastructure losses amount to 110 billion as of August 2022," — the expert said.
He emphasized that environmental security should become part of the country's overall security.
A report by WWF and BCG provides answers on exactly how to achieve the sustainable development goals. It shows that despite the terrible circumstances, it is possible to form a sustainable model of economic development for Ukraine, Europe and the world in case the steps towards sustainable development are taken and reforms are implemented properly. This report aims to give additional strength to the voice of civil society regarding the restoration of Ukraine, because it was created taking into account the assessments and opinions of social and environmental organizations, representatives of the academic world and business.
In addition, the experts provided recommendations to international and Ukrainian statesmen, donors and businesses involved in restoration. These suggestions are focused on restoring post-war life in Ukraine while creating as little damage to the environment as possible. Some of the main recommendations include: ensuring environmental protection for 30% of land, freshwater and marine territories of Ukraine; making sure that decision making takes into account the impact on climate and biodiversity; investing in human capital, their education and training.
Read more: https://mediacenter.org.ua/news