Back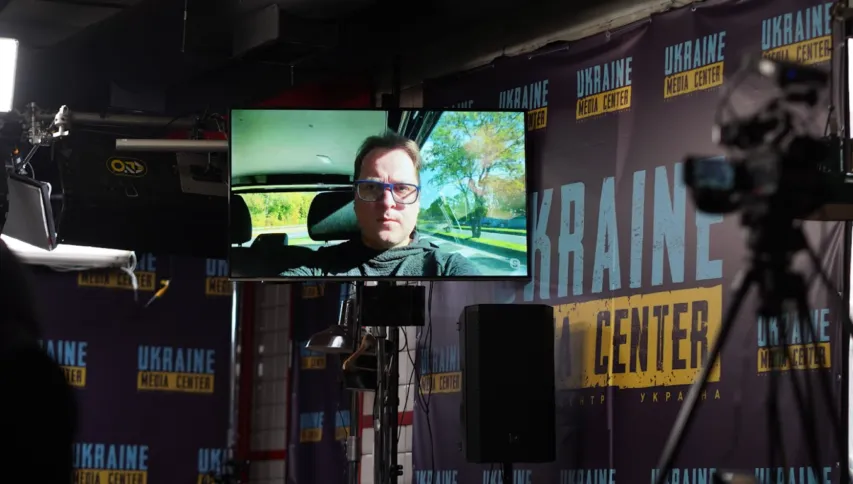 Franak Viačorka, Adviser to Sviatlana Tsikhanouskaya, belarusian opposition leader, Media Center Ukraine
October 11, 2022, 15:09
Entry of the Belarusian Army in the War Is Highly Doubtful, Because There Is No One or Anything to Make the War — Adviser to Tikhanovskaya
2000–7000 fit-for-fight soldiers, but they are not ready for offensive combat operations in the war against Ukraine. Franak Viačorka, Adviser to Svetlana Tikhanovskaya (belarusian opposition leader) made this statement during the briefing at the Media Center Ukraine.
"Involvement of belarusian military is highly doubtful, because there is no one to make the war, and there is nothing to make the war with. Most of the weapons have already been handed over to rf, everything that could have been used has already been used," Franak Viačorka said.
Moreover, according to him, the belarusian opposition currently has no evidence that the country is under mobilization for war in Ukraine.
"On the contrary, now state ideologists are setting soldiers' minds at rest: don't worry, no one will lead you to fight. Because the military's morale is very low, everyone knows about the success of the Ukrainian army, everyone looks at how courageously Ukraine defends itself. None of belarusians want to enter into this bloody adventure of putin, even those under lukashenko's contract," Adviser to Svetlana Tikhanovskaya (belarusian opposition leader) assured.
And creation of the "russian-belarusian group of forces" on the eve, according to the opposition leader, legalizes in Belarus those russian troops that are in the country already. Also, in his opinion, the number of russian troops on the territory of Belarus will continue to grow.
Recall that oleksandr lukashenko and volodymyr putin agreed to deploy a "joint regional group of forces". The belarusian dictator announced this after the meeting with security leaders on October 10.
Read more: https://mediacenter.org.ua/news