Back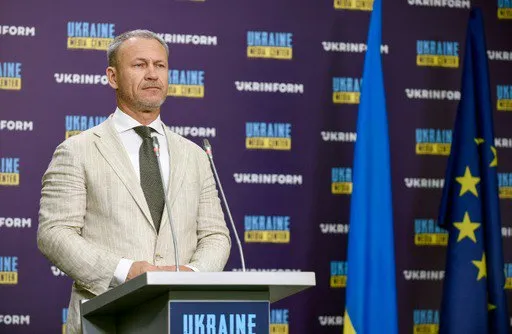 July 28, 2023, 15:08
Entire Ukrainian staff at ZNPP refused to comply with the order to put the power unit No. 4 into a hot shutdown – Oleh Korikov
Keeping power unit No. 4 in a hot shutdown state contradicts the license requirements and basic IAEA standards. It has nothing to do with nuclear and radiation safety. Ukrainian specialists and licensed personnel had no hand in placing Unit 4 into a hot shutdown.
It was emphasized by Oleh Korikov, Acting Chairman – Chief State Inspector for Nuclear and Radiation Safety of Ukraine, during a briefing at Media Center Ukraine – Ukrinform.
"We know that Ukrainian staff and licensed personnel have nothing to do with the hot shutdown at power unit No. 4. Without exception, they all refused to comply with the illegal order of the occupation administration, and this was done by other personnel who were somehow attracted to ZNPP by Rosatom, the fake operating organization," he emphasized.
At the same time, Oleh Korikov stressed that Ukrainian personnel who refused to cooperate with the occupiers were put under constant pressure. Moreover, the occupiers are putting pressure on the Ukrainian ZNP plant's employees' families. "The Ukrainian staff is under tremendous pressure. The Ukrainian workers who refused to cooperate with the occupiers regarding heating up power unit No. 4 are under pressure. Personnel who have no Russian passports issued are being interviewed separately by the occupiers and pressured individually. Family members are also subjected to pressure," said Oleh Korikov.
Read more: https://mediacenter.org.ua/news