Back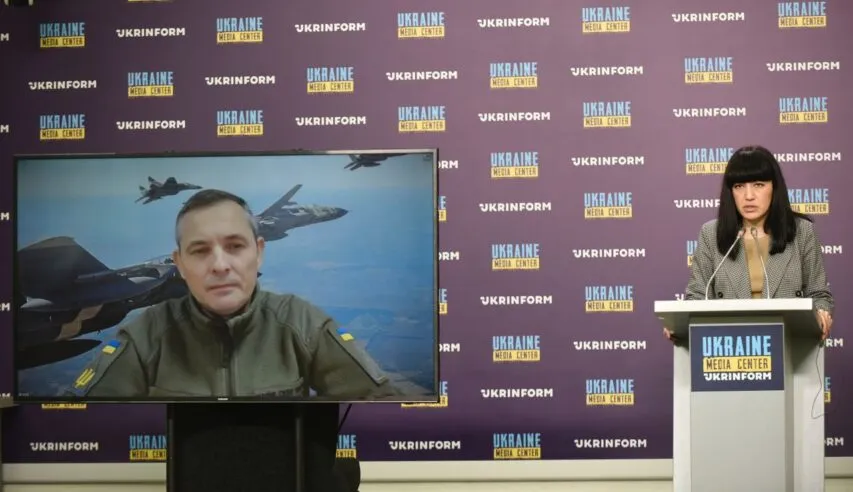 November 6, 2023, 15:13
Enemy uses over half a hundred guided bombs per day against front-line territories and Ukrainian troops' positions – Yurii Ihnat
The number of guided bombs launched by the enemy against Ukraine is increasing greatly.
Yurii Ihnat, Spokesperson for the Air Forces Command of the Armed Forces of Ukraine, made this statement during a briefing at Media Center Ukraine – Ukrinform.
"While about half a year ago we saw the isolated use of these guided bombs from Su-34 and Su-35 jets, mainly in Beryslav district of Kherson region, today we see the use of these bombs practically along the entire combat line. Dozens and dozens, sometimes, more than half a hundred a day, bombs are used against the positions of the Ukrainian troops and the front-line territories," he noted.
According to Yurii Ihnat, it is possible to combat the use of guided bombs by suppressing the activity of tactical aircraft, Su-34, Su-35 jets, support aircraft, and helicopters. The enemy can be countered by means of long-range air defense, as well as fighter aircraft, Western-made aircraft, which Ukraine may have in the future and with which it will be able to oppose the russians.
Read more: https://mediacenter.org.ua/news