Back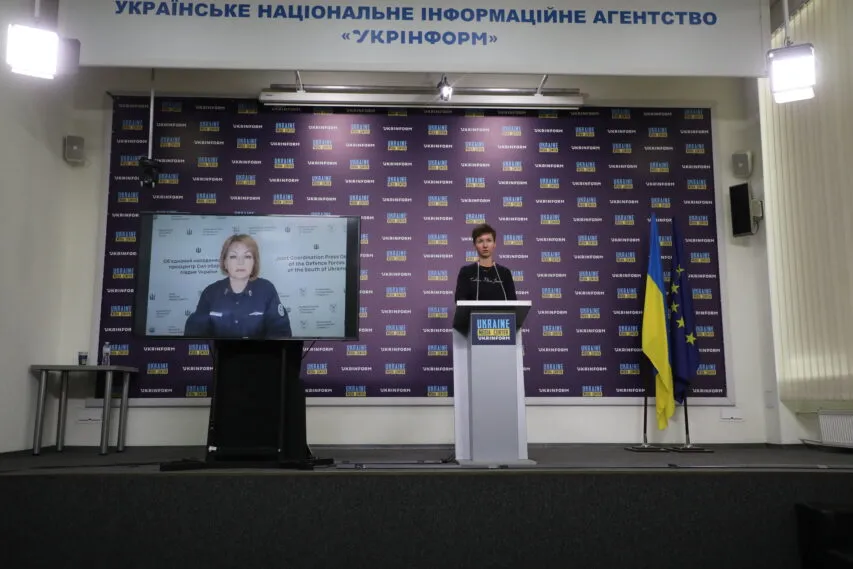 October 11, 2023, 14:20
Enemy has 7 ships and 2 missile submarines in Black Sea with total salvo of up to 8 "Kalibrs"
Currently, there are two enemy missile submarines in the Black Sea, they are equipped with a total of up to 8 "Kalibr" class missiles. The whole group in the Black Sea contains 7 ships, and there is one ship in the Azov Sea.
Natalia Humeniuk, Head of the United Coordinating Press Center of Security and Defense Forces of the South of Ukraine, made this statement during a briefing at Media Center Ukraine – Ukrinform.
"This indicates that the weather has calmed down, there is no storm, they are resuming their activity, although they are staying in the same security area," noted Natalia Humeniuk.
Read more: https://mediacenter.org.ua/news