Back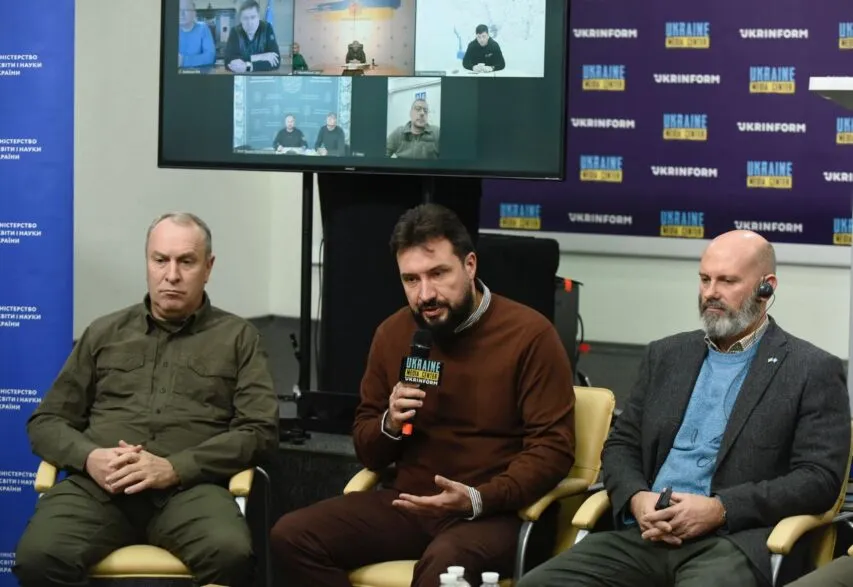 November 16, 2023, 15:23
Education Ministry and the government to provide free meals to children in grades 1-4 and preschool educational institutions – Andriy Stashkiv
It is important that free meals in schools and pre-school institutions should be provided not only to categories of students, who are eligible for benefits.
This opinion was stated by Andriy Stashkiv, Deputy Minister of Education and Science of Ukraine, at Media Center Ukraine – Ukrinform, during a briefing on the results of the signing of agreements by the heads of 11 oblast military administrations with the UN World Food Program in Ukraine to expand the school feeding program.
"If we talk about our goal, as in the main strategic goal of the Ministry of Education and the government as a whole, is to provide free meals to children of primary, 1-4 grades, as well as preschool educational institutions. At the moment, we have 1.5 million such students in Ukraine, and they all study in educational institutions – some online, some offline. But at the moment, only protected categories (of population – Ed.) are always provided with free children's meals – this is about 700,000 students, and their numbers are constantly growing, because the list of categories of students who receive benefits now includes categories of children who suffered as a result of the war. And, unfortunately, the number of such children is increasing every year. Therefore, we want not only the protected categories to have free meals, but also all students in grades 1-4," he emphasized.
At the same time, he noted that an important task is also to create the same menu for all categories of students, as well as to equalize the cost of food.
"We have a very different situation with the cost of food in schools, and we are also working with the Ministry of Economy to equalize this situation so that we do not have children in some schools that are fed for a nominal UAH 15 per day, and in other schools for UAH 120 per day. Again, the UN WFP project will help us even out this situation with meals," he added.
Andriy Stashkiv also emphasized the importance of supporting the cooks who cook food and the nurses who supervise preparation of this food in educational institutions. Thus, the Deputy Minister noted that the Ministry of Education already this year, even before the corresponding strategy was adopted, had organized culinary hubs in various regions. School cooks have already started training there. Currently, according to him, six such hubs have already been opened, and more are planned.
Read more: https://mediacenter.org.ua/news