Back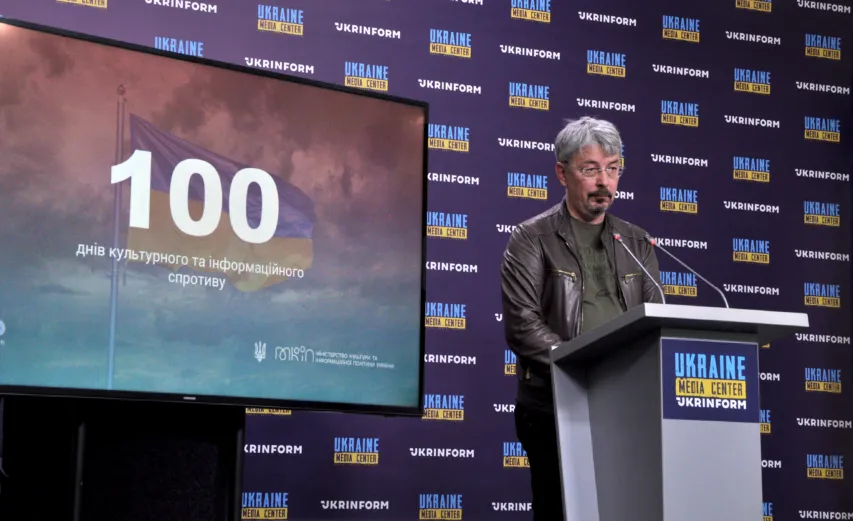 June 3, 2022, 14:20
During 100 days of its all-out invasion of Ukraine, russia destroyed 370 cultural heritage sites.
Oleksandr Tkachenko, Ukraine's Minister of Culture and Information Policy, stated this during his briefing at Media Center Ukraine — Ukrinform.
"We keep records of cultural heritage sites damaged or destroyed during the war. We use the Ministry's website to verify these data. We are working on a method to determine the monetary value of the damage caused by the destruction of our heritage. I must say that churches of various denominations account for almost half of those 370 cultural sites. In fact, whenever russians destroy the Ukrainian heritage, they do not distinguish between their heritage or ours; they just keep destroying it," Tkachenko said.
The Minister of Culture and Information Policy quoted the example of a russian missile strike on Hryhorii Skovoroda's National Literary and Memorial Museum in Skovorodynivka. "The museum itself is located between fields. There is no meaningful infrastructure there, so one must be willing to target this small building. The museum was destroyed," Tkachenko said. He, however, reminded that the Ministry of Culture and Information Policy and Kharkiv Oblast State Administration set up an account to raise funds to restore Hryhorii Skovoroda's museum in Skovorodynivka.
According to him, during these 100 days of the russian invasion, the Ministry focused on informing the world about the war in Ukraine, preserving the endangered cultural heritage, and supporting cultural professionals and artists because they keep working on their cultural front.
It has been reported that June 3 marks 100 days since russia started its all-out invasion of Ukraine.
Read more: https://mediacenter.org.ua/news