Back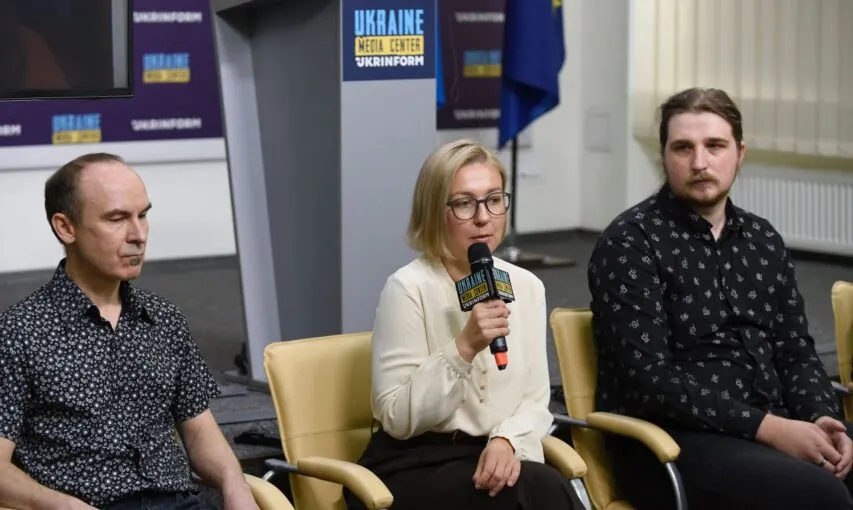 June 5, 2023, 18:30
Draft law on registered partnerships to enable LGBT people to exercise their rights – Inna Sovsun
The lack of a legal opportunity to make their relationship legal before the state creates a lot of problems for representatives of the LGBT community. In particular, this issue is currently the most urgent for LGBT military personnel.
Inna Sovsun, People's Deputy of Ukraine, initiator of the draft law on registered partnerships, made this statement during a panel discussion at Media Center Ukraine – Ukrinform.
She noted that the draft law is currently under consideration by the Verkhovna Rada.
"This is a very large and extensive draft law, because it covers a very large number of rights and obligations that must be created in order to help LGBT people exercise their rights. The draft law recognizes a partnership as a family. I will say right away – because there are a lot of manipulations around this – in Ukrainian laws, family and marriage are completely different categories," she explained.
The MP noted that this draft law recognizes partnership as a family, grants rights and obligations that to a large extent coincide with marriage, with the exception of rights connected to children.
At the same time, she noted that the draft law does not address the issue of joint adoption of children and guardianship.
"Compared to marriage, the procedure for registering, creating a partnership or breaking a partnership is somewhat different. That is, it is a simpler, easier option in terms of registration procedures," added Inna Sovsun.
During the discussion, Andrii Kravchuk, an advocacy expert at NASH SVIT Center, noted that this is a well-developed and comprehensive draft law that covers most of the areas, where discrimination or problems may arise due to non-recognition of the status of "a family member in same-sex couples."
He also pointed out that: "Legislation that must recognize and legalize same-sex family relationships cannot be purely symbolic. It should provide basic marriage rights."
In turn, Maksym Potapovych, Media and Communication Manager at the NGO "Ukrainian LGBT+ Military," said that the adopting such a draft law will benefit not only the community, but also the entire state.
"If Ukraine supports this draft law, it will be a powerful step showing that Ukraine does not equal russia. We are so different that even in times of war we are ready to defend the rights of marginalized groups. In addition, it can become one of the reasons for strengthening and speeding up the provision of different kinds of aid to us, because in the eyes of our Western partners, we will establish that Ukraine equals democracy," he explained.
At the same time, Dmytro Havryliuk, Head of the Executive Committee at the NGO "Ukrainian LGBT+ Military," noted that such a draft law will possibly lead to changes in some sectors and structures of our country.
"Many changes will begin to take place in our country for the better of the society, for the people who live in our country, who will continue to live, continue to build and rebuild our country. And for those who really need it, and there are a lot of such people."
Read more: https://mediacenter.org.ua/news