Back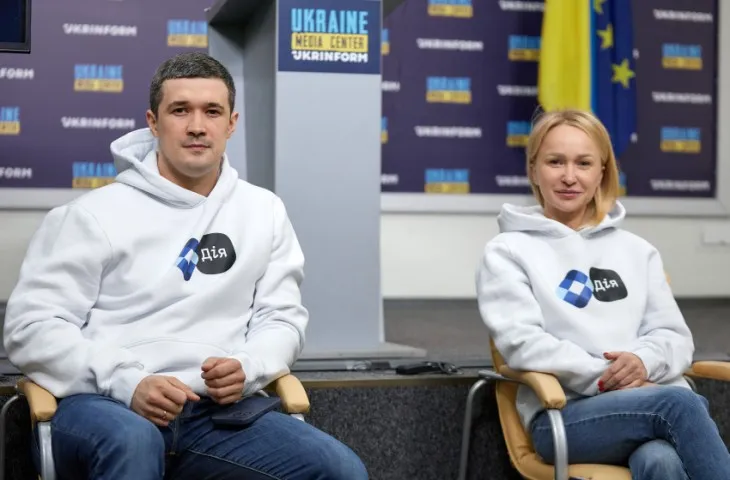 October 3, 2023, 19:18
Depositors of bankrupt banks are to get their money back using Diia services 
From now on, Ukrainians can seize the opportunity to receive compensation for deposits in bankrupt banks in a few clicks in Diia. The Ministry of Digital Transformation and the Deposit Guarantee Fund have presented a new service for Ukrainians that is already available in the Diia app.
"There are 1.4 million accounts, UAH 3.2 billion available for payments, and this is a service for depositors of 34 bankrupt banks," explained Mykhailo Fedorov, Vice Prime Minister of Digital Transformation of Ukraine, during a presentation at the Media Center Ukraine – Ukrinform.
He noted that the funds will be credited on the eSupport card from partners that are verified and already integrated.
In turn, Svitlana Rekrut, Managing Director of the Deposit Guarantee Fund, noted that there are no restrictions on the amount.
"There is currently no limit on the amount. We remember that a year ago, at the initiative of the President, we had a guarantee increased to 100% of the existing funds, including accrued interest on deposits. And we are paying seven banks under this initiative. All the others that were there before the adoption of this law receive a guarantee amount of up to UAH 200 thousand, i.e. the guarantee amount that was in effect at the time of insolvency," she explained.
Svitlana Rekrut emphasized that connecting the Deposits Guarantee Fund payments to the Diia app is another step by the DGF and the state to ensure that depositors feel protected and can easily receive their funds.
It should be noted that to use the service, one needs to log in to Diia, go to the Services, select the Deposit Return service, and then select the account bank (if there are several banks, you first need to get the service for one bank, and then repeat for the following banks). The eSupport cards will be added automatically in Actions, where you need to choose which one the user wants to receive funds to. Next, you need to sign an application, and the funds will be credited within three days.
Read more: https://mediacenter.org.ua/news