Back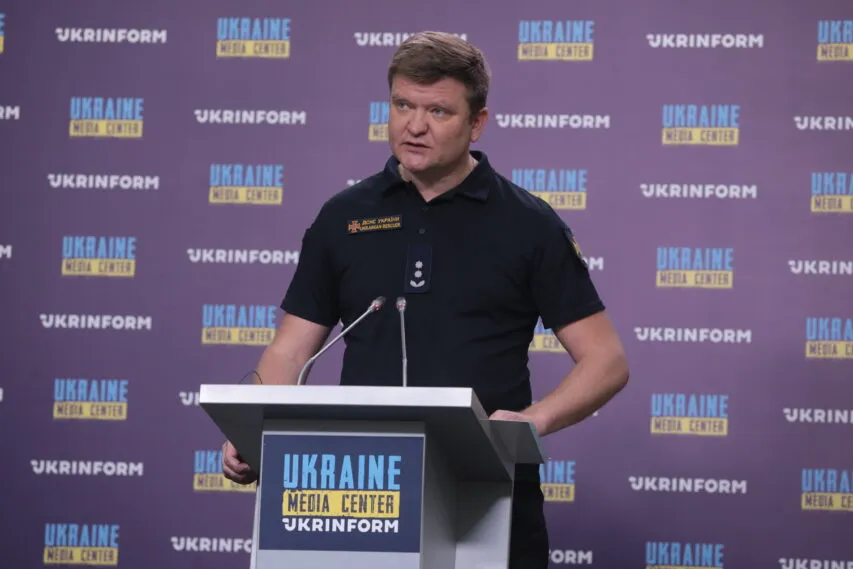 June 24, 2022, 12:12
"Demining Ukraine Will Take 10 Years According to Preliminary Estimates," State Emergency Service
Oleksandr Khorunzhyy, Press Officer of the State Emergency Service, stated this during his briefing at Media Center Ukraine — Ukrinform.
"These estimates are optimistic because we do not know what is going on in the active combat areas and what we will see when we deoccupy these territories. The SES units are still clearing the mines from World Wars I and II," he said.
Over 62,000 hectares have been cleared by now, with more than 45,000 explosive items neutralized, including around 2,000 air bombs.
Oleksandr Khorunzhyy added that the SES specialists are currently demining water objects.
"Our rescuers and pyrotechnicians work on clearing water areas. We cleared about 33 hectares of water in Kyiv, Sumy, Zaporizhia, and Mykolaiv Oblasts. So far, 664 explosive items were located and deactivated," the SES Press Officer indicated.
According to the SES, 129 persons, including 16 children, died while on water. SES specialists rescued 22 persons, including 6 children. The statistics are sad but still better than a year ago because many oblasts have not opened the bathing season yet. Some regions are still under occupation, with no information from them available.
Ukraine's local executive agencies specified 240 recreation areas at water objects. Of these areas, 194 have a beach. However, the bathing season has not started in the oblasts that have been deoccupied or where fighting is ongoing. In addition, the city of Kyiv does not open its beaches as well.
"We advise against spending your leisure time near water objects in Kyiv, Sumy, Donetsk, Chernihiv, Odesa, Kharkiv, and Mykolaiv Oblasts. We suggest keeping clear of water until the area is properly cleared," Oleksandr Khorunzhyy emphasized.
The SES is now hiring to demine the territory rapidly and professionally.
Read more: https://mediacenter.org.ua/news