Back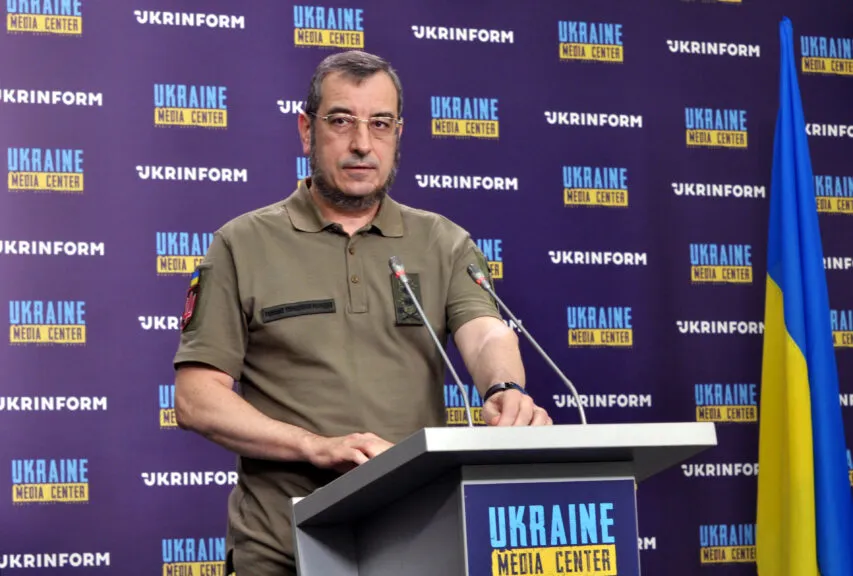 Вадим Скібіцький, представник Головного управління розвідки МОУ, Медіацентр Україна - Укрінформ, 21 липня
July 21, 2022, 15:11
Defense Intelligence Reports That Occupiers Prepare Actively to Hold Referendums and Beefed up Control over Ukrainians
Lavrov's statement that the "geographical" objectives of russia's invasion of Ukraine is meant to provide a foundation for addressing the future of the temporarily occupied territories in the south.
Vadym Skibitskyi, Representative of the Defense Intelligence of the Ministry of Defense, reported this during his briefing at Media Center Ukraine — Ukrinform.
"This statement refers to two issues. Firstly, the invaders stated that they had already defined their target for Luhansk Oblast. They do not conceal that they aim to occupy Donetsk and Luhansk Oblast within their administrative boundaries," he said.
Secondly, russian invaders would try to organize a referendum or annex the occupied territories to the russian federation otherwise.
"We can see an active process of the issue of russian passports. This procedure has been made even simpler in Kherson and Zaporizhia Oblasts, where one needs to apply to get this so-called document," the representative of the Defense Intelligence stated.
Vadym Skibitskyi added that Lavrov's statements were made to prepare the international community for promoting russia's contention that it helps the russian-speaking population in Ukraine. However, it is hard to give any advice to the Ukrainians currently living in the occupied territory because the russians created inhumane conditions there.
"We know they set up electoral precincts in the occupied territories and compile voter lists for the referendum. In these territories, the humanitarian situation is very complicated, with stringent control over our citizens by the russians. Thus, it is difficult to suggest anything here. However, we need to maintain the battle spirit. The resistance movement is operating, and you can see its results," he said.
Read more: https://mediacenter.org.ua/news